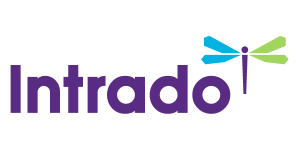 Macarons Market to Hit USD 2.32 Billion by 2029 | Fortune Business Insights™
Companies covered in Macarons Market are Ladurée Paris (France), Chantal Guillon (U.S.), Dana's Bakery (U.S.), Dalloyau (France), Pierre Hermé Paris (France), Jean-Paul Hevin (France), Tipiak Group (France), La Maison du Chocolat (France), Olivia Macaron (U.S.), RICHART (U.S.)
/EIN News/ -- Pune, India, Feb. 28, 2023 (GLOBE NEWSWIRE) -- The macarons market size was valued at USD 1.34 billion in 2021 and reached a valuation of USD 1.41 billion in 2022. The market is expected to reach USD 2.32 billion by 2029 with a CAGR of 7.31% during the forecast period. The market has been growing due to consumer demand for premium macaron products in Europe and the U.S. Customization and personalization in the macaron industry is anticipated to fuel the market development. Fortune Business Insights™ shares this information in its report titled "Macarons Market, 2022-2029."
COVID-19 Impact:
Change in the Buying Behavior During the Pandemic Negatively Affected the Market Growth
The pandemic of COVID-19 affected various sectors such as machinery, food and beverage, and chemical. Market players have been continuously focusing on improvising their production and supply strategies to address this growing demand. The pandemic also affected the buying behavior of consumers which affected the U.S. and Europe macarons market share. The recovery of the market has consumers shifting preferences toward vegan macaron products and the recovery of logistics is anticipated to affect the market growth positively.
Get a Free Sample Research PDF:
https://www.fortunebusinessinsights.com/enquiry/request-sample-pdf/us-and-europe-macarons-market-107211
List of Key Players Profiled in the Report
Ladurée Paris (France)
Chantal Guillon (U.S.)
Dana's Bakery (U.S.)
Dalloyau (France)
Pierre Hermé Paris (France)
Jean-Paul Hevin (France)
Tipiak Group (France)
La Maison du Chocolat (France)
Olivia Macaron (U.S.)
RICHART (U.S.)
Report Scope & Segmentation:
| | |
| --- | --- |
| Report Coverage | Details |
| Forecast Period | 2022-2029 |
| Forecast CAGR | 7.31% |
| 2029 Value Projection | USD 2.32 Billion |
| Base Year | 2021 |
| Macarons Market Size in 2021 | USD 1.34 Billion |
| Historical Data | 2018-2020 |
| No. of Pages | 112 |
| Segments Covered | By Flavor, By Distribution Channel |
| Macarons Market Growth Drivers | Increasing Popularity of Ethnic Macarons to Propel Market Growth |
Segments
Fruit-flavored Segment to Lead Due to Presence of Variety of Numerous Flavors
According to flavor, the market is divided into fruit-flavored, chocolate, vanilla, pistachio, lemon, caramel, basic, and others. Fruit-flavored segment holds the largest part due to consumer inclination to try assorted fruit-flavored macarons such as pineapple, mandarin, green apple, blackcurrant, and others. Growing awareness about the harmful effects of synthetic flavors will aid in strengthening the growth of the market.
Specialty Stores to Lead the Segment as they Offer Numerous Features
According to distribution channel, the market is divided into specialty stores, online retail, supermarket/hypermarket, and others. Specialty stores segment is set to dominate as they provide exceptional in-store shopping and offer numerous products of macarons under one roof, including various flavors, packaging, and others. Online retail also holds a significant share due to an increasing number of customers seeking easy shopping choices for everyday food and indulgence products.
Browse In-depth Summary of This Research Insight:
https://www.fortunebusinessinsights.com/us-and-europe-macarons-market-107211
Report Coverage
The report provides a detailed analysis of the top segments and the latest trends in the market. It comprehensively discusses the driving and restraining factors and the impact of COVID-19 on the market. Additionally, it examines the regional developments and the strategies undertaken by the market's key players.
Drivers and Restraints
Increasing Popularity of Ethnic Macarons to Propel Market Growth
Increasing popularity of ethnic macarons is projected to drive the U.S. and Europe macarons market growth. The product demand is growing rapidly and becoming popular owing to their availability in various flavors and fillings. The demand for regional macarons in countries such as U.S., U.K., and others is observing a significant surge. This has given a chance for cultural diversity, along with offering sweet, spicy, tangy, sensory, and bold flavor experience to consumers. The supermarkets and retail stores in U.S. and Canada are stacked with the product representing different flavors from Asia, Europe, and other regions.
However, fluctuations in raw material prices impede market expansion.
Competitive Landscape
Technological Developments by Key Players to Pave the Way for Market Progress
The market has major manufacturers such as Ladurée Paris, Chantal Guillon, Dana's Bakery, Dalloyau, and others. These manufacturers are looking to new product development and market expansion in various countries to gain a competitive edge. In order to improve their production process and research & development capabilities, companies are also investing in the latest automated and digitization technology. Using these technologies, the companies have been developing sustainable packaging for environmentally conscious consumers who use eco-friendly packaged products.
Get a Quote Now:
https://www.fortunebusinessinsights.com/enquiry/get-a-quote/us-and-europe-macarons-market-107211
Detailed Table of Content:
Introduction

Research Scope
Market Segmentation
Research Methodology

Executive Summary
Market Dynamics

Market Drivers
Market Restraints
Market Opportunities
Market Trends

Key Insights

Overview of the Parent/Related Markets
Industry SWOT Analysis
Supply Chain Analysis
Popular Flavours in Macarons Market
Recent Industry Developments - Policies, Partnerships, New Product Launches, and Mergers and Acquisitions
Analysis Related to COVID-19

Macarons Market Analysis, Insights and Forecast, 2018-2029

Key Findings / Summary
Market Size Estimates and Forecast 

By Flavour (Value)

Fruit-flavoured
Chocolate
Caramel
Vanilla
Lemon
Pistachio
Basic
Others

By Distribution Channel (Value)

Specialty Stores
Online Retail
Supermarkets/Hypermarkets
Others
TOC Continued…!
Inquiry before Buying:

https://www.fortunebusinessinsights.com/enquiry/queries/us-and-europe-macarons-market-107211
Key Industry Development
May 2022: The Met Store and Laduree launched a limited-edition macaron gift box. The gift box contains six Laduree macarons in three artisanal flavors, Ispahan (rose, raspberry, and lychee), orange blossom, and pistachio for celebrating Islamic cuisine. This will help the company to engage the audience with art and culture in different ways and create the opportunity for the manufacturers to increase their market presence.
Read Related Insights:
Confectionery Market to Hit USD 242.53 Billion by 2028 | Confectionery Industry Share, Growth, Analysis and Forecast by Fortune Business Insights™
Cocoa and Chocolate Market to be Worth USD 67.88 Billion by 2029 | Exhibiting a CAGR of 4.98% during 2022-2029
Chocolate Confectionery Market to Hit $136.42 Billion by 2027 | At a CAGR of 2.3%
About Us:
Fortune Business Insights™ offers expert corporate analysis and accurate data, helping organizations of all sizes make timely decisions. We tailor innovative solutions for our clients, assisting them to address challenges distinct to their businesses. Our goal is to empower our clients with holistic market intelligence, giving a granular overview of the market they are operating in.
Contact Us:
Fortune Business Insights™ Pvt. Ltd.
9th Floor, Icon Tower,
Baner - Mahalunge Road,
Baner, Pune-411045, Maharashtra, India.
Phone:
US: +1 424 253 0390
UK: +44 2071 939123
APAC: +91 744 740 1245
Email:sales@fortunebusinessinsights.com


Powered by

EIN Presswire does not exercise editorial control over third-party content provided, uploaded, published, or distributed by users of EIN Presswire. We are a distributor, not a publisher, of 3rd party content. Such content may contain the views, opinions, statements, offers, and other material of the respective users, suppliers, participants, or authors.
Submit your press release