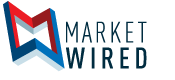 Harrison Vickers and Waterman Releases Analysis of Craft Beer Industry
"The New Opportunity, a Fast Growing $20 Billion Market in America"
/EINPresswire.com/ -- NORTH PALM BEACH, FL -- (Marketwired) -- 11/02/15 -- Harrison, Vickers and Waterman, Inc. (OTCBB: HVCW): Attitude Drinks, Inc. (OTCBB: ATTD) released today an analysis of the Craft Beer Industry prepared for the company and its stakeholders. Roy Warren, CEO of the company commented, "Having seen the industry report prepared by the American Craft Brewers Association outlining the results by the craft beer segment for 2014, we feel the attached analyses may be helpful. Bart Watson, Chief Economist of the Brewers Association said in his 2014 update that in 2014 the retail dollar volume of craft beer grew 22 percent to $19.6 billion. He went on to say that the craft segment achieved 11 percent share of beer sales by volume in 2014 growing 18 percent for the year. Mr. Watson further commented that this growth demonstrates a profound shift in the American Beer culture." The "New Opportunity" report may be viewed at: www.attitudebeer.com/investors
About HVCW
Harrison, Vickers and Waterman, Inc. is the owner of Attitude Beer Holding Co. Attitude Beer has a joint venture agreement with New England WOB LLC to develop select World of Beer franchised locations in the State of Connecticut and greater Boston areas. Together we opened a 4,000 sq. foot WOB tavern in West Hartford, CT in January 2015 that sells a selection of over 500 craft and imported beers along with tavern food and other spirits and cocktails. New England WOB LLC holds franchise rights for all of Connecticut and the greater Boston area. Recently, Attitude Beer announced an agreement with New England WOB LLC to develop new taverns in Milford CT and Boston MA. The Company is seeking additional opportunities in the craft beer industry. For additional World of Beer locations that are developed through the joint venture, Attitude Beer Holding Co. plans to hold a 51% interest, and New England WOB LLC will hold a 49% interest in the joint venture's new World of Beer locations. For more about HVCW: visit: www.attitudebeer.com
Disclaimer
This press release contains forward-looking statements within the meaning of Section 27A of the Securities Act of 1933 and Section 21E of the Securities Exchange Act of 1934. The forward-looking statements are based on current expectations, estimates and projections made by management. The Company intends for the forward-looking statements to be covered by the safe harbor provisions for forward-looking statements. Words such as "anticipates," "expects," "intends," "plans," "believes," "seeks," "estimates," or variations of such words are intended to identify such forward-looking statements. The forward-looking statements contained in this press release include statements regarding the prospects of improving the results in the West Hartford WOB tavern and continuing to refine this business concept in more taverns, and the timing of the renovation and commencement of operations of the new taverns. All forward-looking statements in this press release are made as of the date of this press release, and the Company assumes no obligation to update these forward-looking statements other than as required by law. The forward-looking statements are subject to risks and uncertainties that could cause actual results to differ materially from those set forth or implied by any forward-looking statements and include the Company's ability to improve its results and accelerate its growth, open new taverns, exploit this niche in the craft beer industry and the other risk factors discussed in the Business and Management's Discussion and Analysis sections in our Annual Report on Form 10-K for the year ended March 31, 2015 and subsequent Quarterly Reports on Form 10-Q and Current Reports on Form 8-K.
Contact:
Roy Warren
CEO
Harrison Vickers and Waterman, Inc.
Attitude Drinks, Inc.
561.227.2727
roy@attitudedrinks.com
www.attitudedrinks.com


Powered by