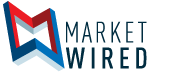 North American Palladium Second Quarter Earnings Release Scheduled for August 1, 2017
/EINPresswire.com/ -- TORONTO, ONTARIO--(Marketwired - Jul 19, 2017) - North American Palladium Ltd. ("NAP" or the "Company") (TSX:PDL)(OTC PINK:PALDF) will announce its second quarter 2017 financial results for the three months ended June 30th, 2017 on Tuesday August 1st, 2017.
Following the release of the second quarter results, the Company will host a conference call on Wednesday, August 2nd, 2017 at 8:00 a.m. EDT. To participate in the conference call, please dial toll-free 1-800-319-4610 for North America and 1-604-638-5340 for International access.
Jim Gallagher, Chief Executive Officer and Timothy Hill, Chief Financial Officer will present the Company's operating and financial results followed by a question and answer session.
A recording of the conference call will be available within 24 hours following the call at the Company's website.
As well, an audio replay of the call will be available until September 2nd, 2017 by dialing 1-855-669-9658 and entering pass code 1595 on your telephone keypad.
About North American Palladium
North American Palladium Ltd. (NAP) is a Canadian company and is currently the only pure play palladium producer in the world. Operating its Lac des Iles mine northwest of Thunder Bay Ontario for more than 20 years, NAP features a unique world class ore body with modern infrastructure, including both an underground mine and an open pit mine. The Company's shares trade on the TSX under the symbol "PDL" and on the OTC Pink under the symbol "PALDF".
Powered by