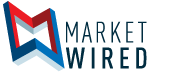 Sysomos Announces the Appointment of Technology Industry Veteran Peter Heffring as Chief Executive Officer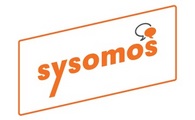 /EINPresswire.com/ -- Sysomos, the leader in social intelligence, is pleased to announce the appointment of respected software and technology operator and entrepreneur, Peter Heffring, as its new CEO, effective immediately. He brings to the role more than 25 years of experience and a proven track record, most recently as founder and president of Sysomos platform business unit Expion.
In February 2015, Sysomos launched a new initiative with plans to accelerate growth, innovation and investment in its research teams. Successes since then include the acquisitions of Expion and visual listening platform Gaze, and the introduction of new products including Scout and Paid Social Analytics to help marketers comprehensively analyze and manage their social media efforts.
"Sysomos has the technology and a great immediate opportunity to move on the creation of a single platform, providing a rich customer experience and actionable insights across all aspects of marketing," said Peter Heffring, CEO of Sysomos.
Together with the company's global team and external partner network, Mr. Heffring will lead Sysomos into the next phase to create a unified and integrated full service platform. The company will focus on the needs of marketers and media agencies through:
Connecting workflows across teams and regions for research, monitoring, curation, discovery, engagement, publishing and reporting, in real time, customized by user role and use cases
Aggregating Paid, Owned and Earned insights across social and listening channels to inform customers unique business KPIs to assist in optimizing to impact campaign effectiveness
Activating multi-faceted campaigns that require collaborative solutions for asset and content sharing and amplification of user generated content extending brand reach
"We are entering an exciting new phase of our business," added Peter Heffring. "Building on the strength of our market-leading suite of products, we are committed to continued investment in products and platforms that reflect the needs of our customers and agency partners. At Sysomos our vision is to enable companies to realize the potential of social intelligence -- truly capturing the Voice of the Customer and transforming their businesses."
To find out more about Sysomos and our social media products, please visit our website. Learn more about Peter Heffring and his experience here.
About Sysomos
Sysomos is a global leader in social analytics and insights, offering a portfolio of powerful tools that enable companies to measure and report social media success across earned, owned and paid channels; harness the power of their communities; and find conversations and topics that matter most to their business. Powered by the industry's most advanced data science platform, Sysomos currently serves world-leading agencies and more than 80 percent of global brands, empowering businesses to take smart action from data-based insights, all in real time. Learn more at www.sysomos.com.
Kelsey Shively
Weber Shandwick
206.576.5589
Email Contact
Powered by