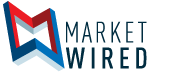 Frost & Sullivan Awards Sysomos the 2016 Product Line Strategy Leadership Award
The Prestigious Award Recognizes Sysomos for Its Ability to Offer Customers a Flexible, Comprehensive Portfolio of Social Media Tools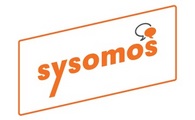 /EINPresswire.com/ -- SAN FRANCISCO, CA -- (Marketwired) -- 03/08/16 -- Sysomos, the global leader in social intelligence, announced today that the company has been awarded the 2016 North American Social Media Monitoring Tools Product Line Strategy Leadership Award in the Social Media Monitoring Tools market from global research firm Frost & Sullivan. Following independent evaluation, the award recognizes Sysomos' social intelligence family of products as a critical toolset for companies and agencies developing competitive and actionable social strategies.
The Product Line Strategy Leadership Award commends Sysomos for providing its customers with a set of highly-tailored, flexible, intuitive tools to meet each company's specific needs, and produce a valuable return on investment. In addition to MAP and Heartbeat, Sysomos' foundational tools for monitoring and measuring social media conversations, the company also offers Expion for content publishing; Optimize, for the targeted selection of social media conversations of interest; Influence for the identification of key industry influencers; and Gaze, an image recognition platform with impactful visual listening capabilities.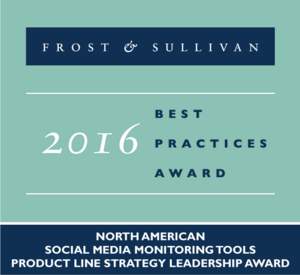 Most recently, Sysomos launched SET (Sysomos Everything Together), enabling customers to utilize a fully-integrated solution for their social analytics requirements from MAP, Heartbeat, Influence and Optimize through a single user interface. With the growing need to convert social insights into action, Sysomos' suite of tools drive relevant and meaningful engagement with customers and provide companies with a critical competitive advantage.
"With the growing number of channels and users of all ages utilizing these enhanced communication tools, there needs to be a solid strategy to prove the return on investment through social media outreach," states Frost & Sullivan Industry Manager, Aravindh Vanchesan. "Sysomos has greatly enhanced its offerings from two impressive products to six, covering all aspects of social media listening for companies with one or multiple brands to monitor, furthering the social media monitoring tools market growth."
With 35 global partnerships and customers in more than 94 countries, this award reflects the impressive growth of Sysomos' product line, business acquisitions and partners program. Sysomos' partner program includes social media powerhouses such as Facebook, Google Plus, Instagram, Pinterest, LinkedIn, Twitter, and several others ensuring that the platform is well-positioned to integrate the newest social innovations.
In its deliberation, Frost & Sullivan assessed several criteria, including scalability, technology leverage, growth strategy, features, price/performance value, customer experience and brand equity.
"Growth in any organization depends on having the right tools to turn data-driven insights into an actionable strategy," said Sysomos CEO Lindsay Sparks. "The Sysomos product line addresses each individual customer need and preference, helping companies drive demand, strengthen their brands and differentiate themselves from their competitors. We are honored to receive this award in recognition of Sysomos' critical role in delivering unique value to our customers. This reaffirms our commitment to building the industry's best-in-class applications and platform."
About Sysomos
Sysomos is a global leader in social analytics and insights, offering a portfolio of powerful tools that enable companies to measure and report social media success across earned, owned and paid channels; harness the power of their communities; and find conversations and topics that matter most to their business. Powered by the industry's most advanced data science platform, Sysomos currently serves world-leading agencies and more than 80 percent of global brands, empowering businesses to take smart action from data-based insights, all in real time. Learn more at Sysomos.com.
About Frost & Sullivan
Frost & Sullivan, the Growth Partnership Company, works in collaboration with clients to leverage visionary innovation that addresses the global challenges and related growth opportunities that will make or break today's market participants. Our "Growth Partnership" supports clients by addressing these opportunities and incorporating two key elements driving visionary innovation: The Integrated Value Proposition and The Partnership Infrastructure. The Integrated Value Proposition provides support to our clients throughout all phases of their journey to visionary innovation including: research, analysis, strategy, vision, innovation and implementation. The Partnership Infrastructure is entirely unique as it constructs the foundation upon which visionary innovation becomes possible. This includes our 360 degree research, comprehensive industry coverage, career best practices as well as our global footprint of more than 40 offices.
For more than 50 years, we have been developing growth strategies for the global 1000, emerging businesses, the public sector and the investment community.
Image Available: http://www2.marketwire.com/mw/frame_mw?attachid=2975333

Contact:

Kelsey Shively
Email Contact
206.576.5589


Powered by