John Burke, Former CFO of Kampgrounds of American (KOA), Joins KCN Campgrounds
Will Focus on Driving Financial Growth and Portfolio Expansion.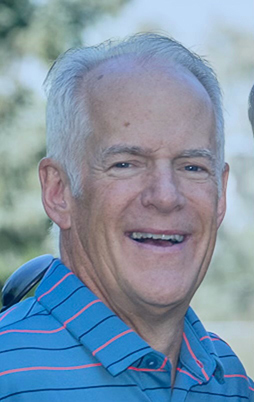 Cheyenne, WY, October 3, 2023 — KCN Campgrounds, a leading outdoor hospitality company, is delighted to announce that John Burke, former KOA CFO, has joined the company. Burke will join KCN Campgrounds to focus on finance, acquisitions and investor relations. Burke's extensive experience and outstanding achievements at KOA as CFO and SVP of Franchise Finance have positioned him to be an exceptional addition to the KCN team.
"We are thrilled to have John Burke join us at KCN Campgrounds," said Nate Thompson, a Partner at KCN. "His impressive track record in driving financial results and his expertise in acquisitions and property development will make him an invaluable asset and contributor to our team. We are excited to leverage his knowledge and experience to fuel our financial growth, our acquisition strategy, and to further enhance our position in the outdoor hospitality industry."
During his tenure as CFO at KOA, Burke played a pivotal role in driving the company's financial success and orchestrating a significant expansion of corporate-owned properties. Through his strategic vision and expertise in acquisitions and corporate development, Burke spearheaded the expansion of KOA's company-owned footprint, driving the company's market presence to new heights with 22 properties purchased. Burke also led the disposition of 3 corporate-owned properties during his tenure, gaining valuable experience in the sell-side of campground transactions.
In addition, Burke and his team were responsible for the financial analysis, modeling, and lender management for all expansion projects within the KOA-owned portfolio during his tenure as CFO. These projects, which spanned property optimization, amenity upgrades and overall expansion projects, are a key strategy at KCN. Burke's expertise in these areas is already shaping expansion projects at KCN properties in the Wisconsin Dells and Sweetwater Tennessee. As KCN continues to execute its value-add strategy to current and future properties Burke's expertise will be a significant competitive advantage. 
During Burke's tenure as SVP of Franchise Finance at KOA, he worked closely with a multitude of KOA franchisees and campground owners on financial best practices. These included tools and approaches for budgeting, valuations, and financial management of the properties themselves, use of industry knowledge and approaches to improve operational efficiencies, and modeling for upgrade and expansion projects. John's focus on helping KOA franchisees improve how they run their parks is being immediately applied to KCN's growing portfolio of properties. 
According to KOA CEO Toby O'Rourke, ""John has a long track record of being a key asset to franchisees.  He was an important part of our franchise value equation at KOA, Inc. for many years.  We are happy to see him continue that work with KCN, a KOA franchisee with a strong and growing portfolio."  
John Burke's appointment marks a significant milestone for KCN, reinforcing the company's commitment to strategic financial management, portfolio expansion, and delivering superior value to its investors. With John's appointment, KCN is well-positioned to capitalize on emerging opportunities and strengthen its market presence in the camping and outdoor hospitality sector.
About KCN Campgrounds: 
KCN is an outdoor hospitality investment and management company. We're a leading provider of camping and outdoor recreation experiences, offering a wide range of amenities and services to campers across the country. Working with investors we focus on purchasing value-add properties, improving and stabilizing them, then managing them with our in-house property management team to provide best-in-market experiences to our guests. 
Source: https://thenewsfront.com/john-burke-former-cfo-of-kampgrounds-of-american-koa-joins-kcn-campgrounds/
About KCN Campgrounds
At KCN, our bullish outlook on the Outdoor Hospitality sector is supported by historical trends in other real estate asset classes. Over the past 30 years, we have witnessed the appreciation of previously under-recognized asset classes such as residential, multi-family, commercial, and industrial properties.
Contact KCN Campgrounds
307-363-1804
Website: https://kcncampgrounds.com
Powered by

EIN Presswire does not exercise editorial control over third-party content provided, uploaded, published, or distributed by users of EIN Presswire. We are a distributor, not a publisher, of 3rd party content. Such content may contain the views, opinions, statements, offers, and other material of the respective users, suppliers, participants, or authors.
Submit your press release