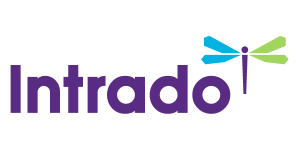 Bragar Eagel & Squire, P.C. Is Investigating Goldman Sachs, and Planet Fitness and Encourages Investors to Contact the Firm
/EIN News/ -- NEW YORK, Jan. 29, 2023 (GLOBE NEWSWIRE) -- Bragar Eagel & Squire, P.C., a nationally recognized shareholder rights law firm, is investigating potential claims against The Goldman Sachs Group, Inc. (NYSE: GS), and Planet Fitness, Inc. (NYSE: PLNT). Our investigations concern whether these companies have violated the federal securities laws and/or engaged in other unlawful business practices. Additional information about each case can be found at the link provided.

The Goldman Sachs Group, Inc. (NYSE: GS)
On January 20, 2023, during trading hours, The Wall Street Journal published an article entitled "U.S. Fed probes Goldman Sachs consumer business." The article stated that "The U.S. Federal Reserve is probing whether Goldman Sachs Group Inc's consumer business had appropriate safeguards in place as the bank ramped up lending." Further, the article stated that "The central bank is concerned the Wall Street giant did not have proper monitoring and control systems inside Marcus, its consumer unit, as it grew larger." The article added that "The probe, which grew out of a standard Fed review of the business in 2021 and intensified into an investigation last year, is also examining instances of customer harm and whether they were properly resolved."
On this news, Goldman Sachs's price fell $8.91, or 2.54%, to close at $341.84 on January 20, 2023.
For more information on the Goldman Sachs investigation go to: https://bespc.com/cases/GS
Planet Fitness, Inc. (NYSE: PLNT)
On January 19, 2023, market analyst The Bear Cave published a report titled "Problems at Planet Fitness." Among other things, the report alleged that Planet Fitness released an inaccurate slide understating market saturation in an investor presentation, and that, as a standard practice, it overbilled customers and prevented them from cancelling their memberships, resulting in lawsuits around the country. After reviewing the evidence, The Bear Cave stated it was "left wondering whether Planet Fitness is actually a thriving gym franchise or an illegal billing operation with gyms on the side."
On this news, Planet Fitness's stock price fell $1.96 per share, or 2.4%, in intraday trading.
For more information on the Planet Fitness investigation go to: https://bespc.com/cases/PLNT
About Bragar Eagel & Squire, P.C.:
Bragar Eagel & Squire, P.C. is a nationally recognized law firm with offices in New York, California, and South Carolina. The firm represents individual and institutional investors in commercial, securities, derivative, and other complex litigation in state and federal courts across the country. For more information about the firm, please visit www.bespc.com. Attorney advertising. Prior results do not guarantee similar outcomes.
Contact Information:
Bragar Eagel & Squire, P.C.
Brandon Walker, Esq.
Melissa Fortunato, Esq.
(212) 355-4648
investigations@bespc.com
www.bespc.com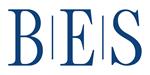 Powered by

EIN Presswire does not exercise editorial control over third-party content provided, uploaded, published, or distributed by users of EIN Presswire. We are a distributor, not a publisher, of 3rd party content. Such content may contain the views, opinions, statements, offers, and other material of the respective users, suppliers, participants, or authors.
Submit your press release