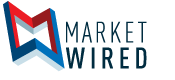 Pegasystems Appoints Matt Cushing as Vice President, Chief Commercial Officer, and General Counsel
/EINPresswire.com/ -- CAMBRIDGE, MA--(Marketwired - March 28, 2017) - Pegasystems Inc. (NASDAQ: PEGA), the software company empowering customer engagement at the world's leading enterprises, today announced it has appointed Matt Cushing as vice president, chief commercial officer, and general counsel. Mr. Cushing will ensure Pega maintains its balance of speed, business judgement, adherence to values, and risk mitigation as the organization continues to grow.
Mr. Cushing joins Pega with more than 20 years of legal experience in the technology sector. Previous roles include general counsel at energy management technology firm EnerNOC, and general counsel at Acme Packet prior to its acquisition by Oracle. He was previously a partner at Bingham McCutchen, a global, Boston-based law firm where he provided legal and business counsel to publicly traded companies in the technology space.
Mr. Cushing is a graduate of the College of the Holy Cross where he earned his degree in Economics and Political Science and currently serves as co-chair of the Friends of Crusader Hockey Mentor Network. He holds a JD from Fordham University, where he is also a member of the Dean's Planning Council.
Quotes & Commentary:
"As Pega continues on its journey toward more than $1 billion in revenue, it is critical to execute our strategy with sound business judgement and adherence to our values," said Ken Stillwell, chief financial officer, chief administrative officer, and senior vice president, Pegasystems. "Matt Cushing's extensive experience will help ensure we continue to make positive business choices to best meet our clients' needs."
"As our world becomes more connected, the need for better, faster, and more successful customer engagement is critical to business success, and Pega is playing a valuable role in making that possible," said Cushing. "I look forward to working with Pega to maintain its current innovation and growth trajectory for the ultimate benefit of its clients, employees, and shareholders."
About Pegasystems
Pegasystems Inc. is a leader in software that streamlines business and enhances customer engagement in Global 3000 organizations. With more than 30 years of proven innovation, Pega seamlessly connects organizations with their customers across multiple channels in real time using market-leading CRM, advanced artificial intelligence, and powerful automation. Pega's adaptive, cloud-architected applications -- built on its unified Pega® Platform -- empower people with comprehensive visual tools to easily extend and change applications to meet strategic business needs. For more information on Pegasystems (NASDAQ: PEGA) visit www.pega.com.
Powered by