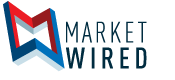 Major East Coast Utility Expands Relationship with Comverge to Include Program Delivery Services for its Residential Demand Response Program
/EINPresswire.com/ -- NORCROSS, GA--(Marketwired - February 20, 2017) - Comverge, Inc., the leading provider of cloud-based demand response and energy efficiency solutions for electric utilities, today announced a new five-year contract with a major east coast utility to provide field services, customer service and marketing to support the utility's residential demand response program.
The utility launched the air conditioning cycling program in 2010 and has since enrolled more than 100,000 residential customers. The program provides the utility a valuable resource in helping ensure grid reliability during extreme weather conditions. The Comverge IntelliSOURCE Enterprise demand response management systems provides the foundation for the program by enabling utilities to build customized control strategies based on specific system requirements to allow precise delivery of execution for control events. The utility will now take advantage of IntelliSOURCE Enterprise integrated modules IntelliSOURCE-Acquire for participant enrollment and recruitment and IntelliSOURCE-Work for field services operations, call center support, work order management, and inventory management. By utilizing IntelliSOURCE Enterprise for the full scope of program delivery, the utility will benefit from having all important customer data in one system.
"We are thrilled that Comverge was selected to take over field service and customer service operations for their residential demand response program," said Dave Neal, Chief Operating Officer, Comverge. "This new contract represents a growing trend where electric utilities are looking to one vendor to manage an entire demand response program to ensure seamless data coordination across the program and an optimal customer experience. We look forward to continuing our work and delivering a demand response program that meets their operational needs."
About Comverge
Comverge is the industry's leading provider of integrated cloud-based demand response, energy efficiency and customer engagement solutions that enable electric utilities to ensure grid reliability, lower energy costs, meet regulatory demands, and enhance the customer experience. Through its combination of software, hardware and services, Comverge helps utilities optimize every aspect of a demand management program, from participant recruitment and device installation to call center support, control events, and measurement and verification. Comverge has worked with hundreds of electric utilities to deploy nearly six million energy management devices and enroll more than two million residential customers into mass-market demand management programs. In July 2015, Navigant Research ranked Comverge the industry's number one demand response provider. For more information, visit www.comverge.com and follow us on Twitter at @Comverge.
For Additional Information

Jason Cigarran
Vice President, Corporate Marketing and Communications
Comverge, Inc.
678-823-6784
jcigarran@comverge.com
Powered by

EIN Presswire does not exercise editorial control over third-party content provided, uploaded, published, or distributed by users of EIN Presswire. We are a distributor, not a publisher, of 3rd party content. Such content may contain the views, opinions, statements, offers, and other material of the respective users, suppliers, participants, or authors.
Submit your press release