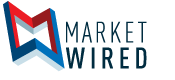 Comverge Sees Strong Market Momentum Heading into DistribuTECH 2017
/EINPresswire.com/ -- SAN DIEGO, CA--(Marketwired - January 30, 2017) - Comverge, Inc., the leading provider of cloud-based demand response and energy efficiency solutions for electric utilities, today at the DistribuTECH Conference and Exhibition announced a strong 2016 performance across key operational metrics.
"I am proud we exceeded our major objectives -- customer satisfaction scores, bookings, and profitability. The essence of this success has been outstanding customers, products, and teamwork," said Greg Dukat, Comverge Chairman, President and CEO. "As we look to the future, we are very excited about our growth prospects due to significant increase in pipeline growth. We are well positioned for 2017 to be another banner year for Comverge."
Market Leading Demand Response Provider
In 2015, Navigant Research released a leaderboard for demand response vendors and in 2016 for demand response management system vendors. In addition to being ranked the number one demand response vendor, Comverge's combined score for both leaderboards was the highest among companies included in both reports.
Comverge ended 2016 with 35 U.S. investor owned utility clients, 68 municipal and electric cooperative utility clients, and three international utility clients that utilize the company's demand response and energy efficiency products and services. The scores from Comverge's annual customer satisfaction survey substantially increased year over year - reaching levels much higher than industry averages.
New Software Solutions Enable Utilities to Deliver Innovative Programs
Over the last 12 months, Comverge introduced the following software products:
In 2016, Comverge and our clients received many industry awards, including:
National Business Research Institute - Circle of Excellence for Employee Engagement
TMCnet Smart Grid Product of the Year - IntelliSOURCE-Connect
Peak Load Management Alliance Program Pacesetter Award - Comverge Investor-Owned Utility Client
Comverge also announced several new contract wins in the United States and Japan:
Comverge Signs New Contract with Large Investor-Owned Utility for Integrated Demand Response and Energy Efficiency Program Targeting Small to Mid-Sized Business Customers
Entergy Arkansas and Comverge Agree to Ten-Year Extension of Summer Advantage Demand Response Program
Comverge Japan Starts New Demand Response Program with Kansai Electric Power Company and Kanden Facilities
Comverge Japan Increases Scale of Demand Response Program with Tokyo Gas Engineering Solutions
About Comverge
Comverge is the industry's leading provider of integrated cloud-based demand response, energy efficiency and customer engagement solutions that enable electric utilities to ensure grid reliability, lower energy costs, meet regulatory demands, and enhance the customer experience. Through its combination of software, hardware and services, Comverge helps utilities optimize every aspect of a demand management program, from participant recruitment and device installation to call center support, control events, and measurement and verification. Comverge has worked with hundreds of electric utilities to deploy nearly six million energy management devices and enroll more than two million residential customers into mass-market demand management programs. In July 2015, Navigant Research ranked Comverge the industry's number one demand response provider. For more information, visit www.comverge.com and follow us on Twitter at @Comverge.
For Additional Information

Jason Cigarran
Vice President, Corporate Marketing and Communications
Comverge, Inc.
678-823-6784
jcigarran@comverge.com
Powered by

EIN Presswire does not exercise editorial control over third-party content provided, uploaded, published, or distributed by users of EIN Presswire. We are a distributor, not a publisher, of 3rd party content. Such content may contain the views, opinions, statements, offers, and other material of the respective users, suppliers, participants, or authors.
Submit your press release