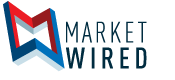 Ascent Solar Presents MilPak Platform at Defense Energy Innovation Summit & Showcase, Presentation Now Available to Public
/EINPresswire.com/ -- THORNTON, CO -- (Marketwired) -- 12/01/15 -- Ascent Solar Technologies, Inc. (NASDAQ: ASTI), a developer and manufacturer of state-of-the-art, flexible thin-film photovoltaic modules integrated into the company's EnerPlex™ series of consumer products, announced today the company's participation in the Defense Energy Innovation Summit & Showcase in Austin, Texas.
As part of the Defense Energy Innovation Summit& Showcase, Ascent Solar presented the MilPak solar and energy storage platform. The first generation MilPak product, the MilPak E, recently was awarded an R&D 100 Award in the IT/ Electrical category; the product, built to the exacting standards of MIL-STD-810G military standard testing, is designed to withstand the harshest environments and most demanding uses possible.
The presentation of the MilPak platform can be found here.
Dr. Joe Armstrong, co-inventor of the MilPak and CTO of Ascent Solar, said, "The integration of a robust, military grade power storage and charge management system with Ascent's damage tolerant photovoltaic technology is a unified solution perfect for military power needs, both inside and outside combat theatres; as well as for first responders and disaster relief personnel."
About Ascent Solar Technologies and EnerPlex:
Ascent Solar Technologies, Inc. is a developer of thin-film photovoltaic modules with substrate materials that are more flexible, versatile and rugged than traditional solar panels. Ascent Solar modules can be directly integrated into consumer products and off-grid applications, as well as aerospace and building integrated applications. EnerPlex is the Company's brand of consumer products and is a division of Ascent Solar. Ascent Solar and EnerPlex are headquartered in Thornton, Colorado. For more information, go to www.goenerplex.com and www.ascentsolar.com.
Forward-Looking Statements:
Statements in this press release that are not statements of historical or current fact constitute "forward-looking statements." Such forward-looking statements involve known and unknown risks, uncertainties and other unknown factors that could cause the Company's actual operating results to be materially different from any historical results or from any future results expressed or implied by such forward-looking statements. In addition to statements that explicitly describe these risks and uncertainties, readers are urged to consider statements that contain terms such as "believes," "belief," "expects," "expect," "intends," "intend," "anticipate," "anticipates," "plans," "plan," to be uncertain and forward-looking. The forward-looking statements contained herein are also subject generally to other risks and uncertainties that are described from time to time in the Company's filings with the Securities and Exchange Commission.
Ascent Solar Technologies
Investor Relations
PCG Advisory Group Media Relations
Sean Leous
sleous@pcgadvisory.com
+1 646 863-8998

Investor Relations
Adam Holdsworth
adamh@pcgadvisory.com
+1-646-862-4607


Powered by

EIN Presswire does not exercise editorial control over third-party content provided, uploaded, published, or distributed by users of EIN Presswire. We are a distributor, not a publisher, of 3rd party content. Such content may contain the views, opinions, statements, offers, and other material of the respective users, suppliers, participants, or authors.
Submit your press release