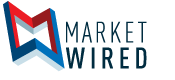 StockNewsNow.com Publishes New SNNLive Video Interview With Ascent Solar Technologies, Inc.
/EINPresswire.com/ -- LOS ANGELES, CA--(Marketwired - December 01, 2015) - StockNewsNow.com, The Official MicroCap News Source™, today published an SNNLive Video Interview with Rafael E. Gutierrez, Senior Vice President & Chief Operating Officer of Ascent Solar Technologies, Inc. (NASDAQ: ASTI), a developer and manufacturer of thin-film photovoltaic modules integrated into the company's EnerPlex™ series of consumer products, according to the Company's website (see here: www.AscentSolar.com). The video interview was recorded on Wednesday, September 9th, 2015, On-Location in New York City, NY.
Click the following link to watch the SNNLive Video Interview on StockNewsNow.com:
Ascent Solar Technologies, Inc. - Technology and Consumer Electronics Company Focused on Solar Power Solutions for Multiple Markets
You can follow Stock News Now on FACEBOOK, TWITTER, LINKEDIN, YOUTUBE, and STOCKTWITS
Please review important disclosures on our website at: http://stocknewsnow.com/legal.php#disclaimer
About Ascent Solar Technologies:
Ascent Solar Technologies, Inc. is a developer of thin-film photovoltaic modules using flexible plastic substrate materials that are more versatile and rugged than traditional solar panels. Ascent Solar modules, which were named one of TIME Magazine's 50 best inventions for 2011, can be directly integrated into consumer products and off-grid applications, commercial transportation, automotive solutions, space applications, consumer electronics for portable power and durable off-grid solutions. Ascent Solar is headquartered in Thornton, Colorado. For more information and company description, go to www.goenerplex.com and www.ascentsolar.com.
About StockNewsNow.com
StockNewsNow.com is a microcap financial news portal that features news and insights from the microcap and emerging growth financial community. StockNewsNow.com is a multimedia destination hub for information about microcap and emerging growth public and private companies, market events, news, bulletins, stock quotes, expert commentary and company profiles that feature user-generated video, SNN-produced video like SNNLive CEO video interviews, as well as research reports, radio interviews, PowerPoint presentations, articles, and their latest news and headlines. Users can engage directly and share the information provided through social media.
Follow the companies YOU want to know more about; read and watch content from YOUR favorite microcap, emerging growth financial experts; register to attend financial conferences of YOUR choosing; find microcap and emerging growth financial professionals that YOU may be looking for - all here on StockNewsNow.com.
Embedded Video Available: https://www.youtube.com/watch?v=i3TL7sADx8U
StockNewsNow.com
info@stocknewsnow.com
Powered by

EIN Presswire does not exercise editorial control over third-party content provided, uploaded, published, or distributed by users of EIN Presswire. We are a distributor, not a publisher, of 3rd party content. Such content may contain the views, opinions, statements, offers, and other material of the respective users, suppliers, participants, or authors.
Submit your press release