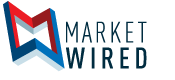 Ascent Solar Reaches Amendment Agreement With Senior Secured Convertible Note Holder; Agreement Moves Company One Step Forward to Fully Retiring All Outstanding Senior Secured Debt
/EINPresswire.com/ -- THORNTON, CO -- (Marketwired) -- 11/23/15 -- Ascent Solar Technologies, Inc. (NASDAQ: ASTI), a developer and manufacturer of state-of-the-art, flexible thin-film photovoltaic modules integrated into the company's EnerPlex™ series of consumer products, announced today that the Company has reached an amendment agreement ("Agreement") with its existing senior secured note holder ("Note Holder") to further restructure the outstanding senior secured convertible notes ("Outstanding Notes").
Pursuant to the Agreement, the Company has now agreed to (i) make a cash payment of $1.0 million to the Note Holder on December 21, 2015 in lieu of the original payable amount of $2.8 million, and (ii) reinstate the $1.8 million portion of the Outstanding Notes with substantially all of its current and existing conversion rights and terms ("Reinstated Notes"). As part of the amendment, the Note Holder has agreed to waive the true-up provision contained in such Reinstated Notes. Hence, the Company will not be required to issue any additional shares of common stock after any portions of the Reinstated Notes are converted at the applicable conversion price.
The Note Holder has also agreed to release, as of January 15, 2016, the security interest on the accounts receivable of the Company that constituted a portion of the collateral securing the Outstanding Notes, and to fully release as of February 8, 2016, the security interest in the remaining collateral securing the Outstanding Notes.
There will be no further issuances of the Company's common stock in connection with payments on or conversions of the $1.0 million portion of the Outstanding Notes, so long as the Company does not default in making the required payment on December 21, 2015.
"We are satisfied to have reached the agreement with the Note Holder, which brings us one step closer to fully retiring our existing senior secured debt," said Victor Lee, President and CEO of Ascent Solar Technologies, Inc. "Following this agreement, the Company will only have approximately $2.9 million in the principal amount of Outstanding Notes remaining, plus the $1.0 million cash obligation scheduled for year end. After the year-end cash payment is made, we expect most of the senior secured notes will be retired by early 2016. Eliminating the lien securing the senior secured notes will also give the Company increased financial flexibility going forward."
About Ascent Solar Technologies:
Ascent Solar Technologies, Inc. is a developer of thin-film photovoltaic modules using flexible plastic substrate materials that are more versatile and rugged than traditional solar panels. Ascent Solar modules, which were named one of TIME Magazine's 50 best inventions for 2011, can be directly integrated into consumer products and off-grid applications, commercial transportation, automotive solutions, space applications, consumer electronics for portable power and durable off-grid solutions. Ascent Solar is headquartered in Thornton, Colorado. For more information, go to www.goenerplex.com and www.ascentsolar.com.
Forward-Looking Statements:
Statements in this press release that are not statements of historical or current fact constitute "forward-looking statements." Such forward-looking statements involve known and unknown risks, uncertainties and other unknown factors that could cause the Company's actual operating results to be materially different from any historical results or from any future results expressed or implied by such forward-looking statements. In addition to statements that explicitly describe these risks and uncertainties, readers are urged to consider statements that contain terms such as "believes," "belief," "expects," "expect," "intends," "intend," "anticipate," "anticipates," "plans," "plan," to be uncertain and forward-looking. The forward-looking statements contained herein are also subject generally to other risks and uncertainties that are described from time to time in the Company's filings with the Securities and Exchange Commission.
Ascent Solar Technologies, Inc. Contacts:
Investor and Media Relations
Adam Holdsworth
Investor Relations
PCG Advisory Group
adamh@pcgadvisory.com
+1-646-862-4607

Sean Leous
Media Relations
PCG Advisory Group
sleous@pcgadvisory.com
+1-646-863-8998


Powered by

EIN Presswire does not exercise editorial control over third-party content provided, uploaded, published, or distributed by users of EIN Presswire. We are a distributor, not a publisher, of 3rd party content. Such content may contain the views, opinions, statements, offers, and other material of the respective users, suppliers, participants, or authors.
Submit your press release