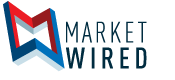 Aoxing Pharma Announces Fiscal 2015 Net Income of $5.8 Million vs. $8.6 Million Net Loss in Fiscal 2014
Company Doubles Revenue and Achieves First Profitable Year Since Inception in 2002; Live Conference Call at 8:30 AM Today; Access Instructions Below
/EINPresswire.com/ -- JERSEY CITY, NJ -- (Marketwired) -- 10/13/15 -- Aoxing Pharmaceutical Company, Inc. (NYSE MKT: AXN) today announced that, for the year ended June 30, 2015, the company doubled revenue to $25,481,199, compared to $12,739,371 in revenue for fiscal 2014.
The company recorded net income from operations in fiscal 2015 of $8,695,657 versus a loss of $3,334,879 in the prior year. After accounting for interest expense of $5,768,094 and a tax benefit of $2,704,369, Aoxing had net income in fiscal 2015 of $5,818,473, or $.09 per share. This compares to a net loss of $8,634,380, or $(.16) per share, in fiscal 2014.
Weighted average number of shares outstanding at June 30, 2015 was 63,107,104 compared to 49,856,247 at June 30, 2014.
The doubling of revenue over the prior fiscal year was primarily the result of Aoxing eliminating most third-party distributors during fiscal 2015, enabling the company to expand its sales team and sell its products directly to the end customer -- including large chain drug stores -- at higher prices.
Aoxing's fiscal 2015 performance was also boosted by a sharp decrease in the market prices of raw materials, which resulted in a lower year-over-year aggregate on cost of goods sold. As a result of this decrease, Aoxing's gross margin in fiscal 2015 increased to 77.7% from 45.6% in fiscal 2014, resulting in a gross profit of $19,792,236, a 240% increase from $5,813,674 in the prior year.
The company's profitability in fiscal 2015 was further enhanced by a 23.8% decrease in general and administrative expenses and a 40.8% decrease in research and development expenses when compared to fiscal 2014.
Aoxing's cash balance as of June 30, 2015 was $5,371,545, compared to $2,329,660 as of June 30, 2014. This increase was the result of cash flow generated by the company's operating profit and sale of common stock, partially offset by repayment of loans and capital expenditures during the year.
Mr. Zhenjiang Yue, Chairman and CEO of Aoxing Pharma, said, "We are proud to have achieved strong results in fiscal 2015 -- our first profitable year -- and believe fiscal 2016 will also be a very strong year.
"As reported in September 2015, the company's lead product, Zhongtongan, was included in the government essential drug procurement lists for Hebei, Jiangsu, Shanxi, and Hubei Provinces. This event," said Mr. Yue, "along with Aoxing's plans to obtain additional provincial essential drug procurement listings for the product and to collaborate with new distribution companies for Zhongtongan, should result in substantial increases in sales of the product in fiscal 2016.
"Also in September, Aoxing entered into an agreement with Shijiazhuang Zhongtian Medical Company, a pharmaceutical products distributor in China, that will enable our Hebei Aoxing subsidiary to initiate production of 84 over-the-counter pill medicines it acquired in 2008. This agreement is expected to yield about $5 million in revenue in fiscal 2016.
"Third," noted Mr. Yue, "the company's Tilidine HCL pain fighting tablets, approved for sale in June 2015 by the China FDA (CFDA) and scheduled for market introduction in the fourth calendar quarter of 2015, should realize substantial market growth by end of June 2016, and be granted a minimum of eight-year market exclusivity protection within China."
The CEO added that Aoxing has submitted an NDA to the CFDA for final production clearance of the company's Oxycodone/Acetaminophen Tablets and Capsules used to treat acute and chronic pain, and expects such clearance will be received in fiscal 2016. When received, Aoxing would become the first Chinese company to produce this generic product.
Also, in July of 2015 AXN announced positive results of clinical trials for its Buprenorphine/Naloxone sublingual tablets as a treatment for opioid dependence. The company is currently working on submitting this clinical data to the CFDA, and expects to receive indications on this approval in the near future.
"With this diversification of our product line, as well as our entry in the narcotic product sector -- a sector as yet underdeveloped in China -- we are expecting fiscal 2016 revenue to increase substantially, to about $45 million," said Mr. Yue.
He added that he expected the company's clinical trial expenses in fiscal 2016 to be "minimal," thus helping Aoxing to maintain a strong bottom line for the year.
The company invites all interested parties to join its live Fiscal 2015 Earnings Conference Call at 8:30 am EDT this morning. Participants may dial 877-407-0778 in the U.S. or 201-689-8565 internationally, five to ten minutes before the beginning of the call. The call will also be webcast at http://www.investorcalendar.com/IC/CEPage.asp?ID=172955 and on the Aoxing website (http://www.aoxingpharma.com).
About the Company
Aoxing Pharmaceutical Company, Inc. is a US incorporated specialty pharmaceutical company with its operations in China, specializing in research, development, manufacturing and distribution of a variety of narcotics and pain-management products. Headquartered in Shijiazhuang City, outside Beijing, Aoxing Pharma has the largest and most advanced manufacturing facility in China for highly regulated narcotic medicines. Its facility is one of the few GMP facilities licensed for the manufacture of narcotic medicines by the China Food and Drug Administration ("CFDA"). For more information, please visit: www.aoxingpharma.com.
Safe Harbor Statement
This press release contains certain statements that may include "forward-looking statements." All statements other than statements of historical fact included herein are "forward-looking statements." These forward-looking statements are often identified by the use of forward-looking terminology such as "believes," "expects" or similar expressions, involving known and unknown risks and uncertainties. Although the Company believes that the expectations reflected in these forward-looking statements are reasonable, they do involve assumptions, risks and uncertainties, and these expectations may prove to be incorrect. You should not place undue reliance on these forward-looking statements, which speak only as of the date of this press release. The Company's actual results could differ materially from those anticipated in these forward-looking statements as a result of a variety of factors, including the risk factors discussed in the Company's periodic reports that are filed with the Securities and Exchange Commission and available on the SEC's website (http://www.sec.gov). All forward-looking statements attributable to the Company or persons acting on its behalf are expressly qualified in their entirety by these risk factors. Other than as required under the securities laws, the Company does not assume a duty to update these forward-looking statements.

                    
                    
                                  AOXING PHARMACEUTICAL CO., INC. AND SUBSIDIARIES
                                            CONSOLIDATED BALANCE SHEETS
                    
                                                                      June 30,       June 30,
                                                                        2015           2014
                                                                   -------------
                                        ASSETS
                    CURRENT ASSETS:
                    Cash and cash equivalents                      $   5,371,545  $   2,329,660
                    Accounts receivable, net of allowance for
                     doubtful accounts of $1,364,330 and
                     $1,562,109, respectively                          5,854,055      3,890,550
                    Inventories, net                                   3,240,026      2,195,274
                    Prepaid expenses and other current assets          6,630,407      2,505,129
                                                                   -------------
                    TOTAL CURRENT ASSETS                              21,096,033     10,920,613
                                                                   -------------
                    
                    LONG-TERM ASSETS:
                    Property and equipment, net of accumulated
                     depreciation                                     28,651,717     26,418,842
                    Deferred income tax                                2,711,610              -
                    Other intangible assets, net                         484,857        546,114
                    Investment in joint venture                           96,475        189,185
                                                                   -------------
                    TOTAL LONG-TERM ASSETS                            31,944,659     27,154,141
                                                                   -------------
                    TOTAL ASSETS                                   $  53,040,692  $  38,074,754
                                                                   =============
                    
                         LIABILITIES AND SHAREHOLDERS' EQUITY
                    
                    CURRENT LIABILITIES:
                    Short-term borrowings                          $  12,484,356  $  11,398,464
                    Accounts payable                                   3,625,139      3,883,198
                    Notes payable                                      1,631,641              -
                    Loan payable - bank                               16,316,408      3,247,966
                    Current portion of loan payable - related
                     parties                                               5,793      1,084,248
                    Current portion of long-term bank loan                     -     10,166,133
                    Accrued expenses and other current liabilities     7,176,325      4,434,790
                                                                   -------------
                    TOTAL CURRENT LIABILITIES                         41,239,662     34,214,799
                                                                   -------------
                    
                    LONG-TERM LIABILITIES:
                    Loan payable - related parties                         8,158      6,146,803
                      - others                                         1,361,199      1,354,810
                    Deferred income                                      368,751        367,020
                                                                   -------------
                    TOTAL LONG-TERM LIABILITIES                        1,738,108      7,868,633
                                                                   -------------
                    
                    Common stock, par value $0.001, 100,000,000
                     shares authorized, 69,839,259 and 49,874,822
                     shares issued and outstanding on June 30,
                     2015 and June 30, 2014                               69,839         49,875
                    Additional paid in capital                        66,457,250     58,315,446
                    Accumulated deficit                              (58,354,968)   (63,849,681)
                    Accumulated other comprehensive income             3,066,026      2,979,235
                                                                   -------------
                    TOTAL SHAREHOLDERS' EQUITY OF THE COMPANY         11,238,147     (2,505,125)
                    
                    NONCONTROLLING INTEREST IN SUBSIDIARIES           (1,175,225)    (1,503,553)
                                                                   -------------
                    TOTAL EQUITY                                      10,062,922     (4,008,678)
                                                                   -------------
                    
                    TOTAL LIABILITIES AND SHAREHOLDERS' EQUITY     $  53,040,692  $  39,732,880
                                                                   =============
                    
                    
                    
See accompanying notes to the consolidated financial statements

                    
                    
                                  AOXING PHARMACEUTICAL CO., INC. AND SUBSIDIARIES
                         CONSOLIDATED STATEMENTS OF OPERATIONS AND OTHER COMPREHENSIVE LOSS
                    
                                                                    For the year ended June 30
                                                                   ----------------------------
                                                                        2015           2014
                                                                   -------------  -------------
                    
                    SALES                                          $  25,481,199  $  12,739,371
                    COST OF SALES                                      5,688,863      6,925,697
                                                                   -------------  -------------
                    GROSS PROFIT                                      19,792,336      5,813,674
                                                                   -------------  -------------
                    OPERATING EXPENSES:
                      Research and development                           337,067        569,699
                      General and administrative                       2,753,535      3,613,657
                      Selling expenses                                 7,457,758      4,350,442
                      Depreciation and amortization                      548,319        614,755
                                                                   -------------  -------------
                        TOTAL OPERATING EXPENSES                      11,096,679      9,148,553
                                                                   -------------  -------------
                    INCOME/(LOSS) FROM OPERATIONS                      8,695,657     (3,334,879)
                                                                   -------------  -------------
                    OTHER INCOME (EXPENSE):
                      Interest expense, net of interest income        (5,768,094)    (5,194,786)
                      Equity in loss of joint venture, net               (93,352)      (104,715)
                      Subsidy income                                     279,893              -
                                                                   -------------  -------------
                        TOTAL OTHER EXPENSE                           (5,581,553)    (5,299,501)
                                                                   -------------  -------------
                    INCOME/(LOSS) BEFORE INCOME TAXES                  3,114,104     (8,634,380)
                    Income taxes/(benefits)                           (2,704,369)             -
                                                                   -------------  -------------
                    NET INCOME/(LOSS)                                  5,818,473     (8,634,380)
                    
                    Net income/(loss) attributable to non-
                     controlling interest in subsidiaries                323,760       (418,697)
                                                                   -------------  -------------
                    NET INCOME/(LOSS) ATTRIBUTABLE TO SHAREHOLDERS
                     OF THE COMPANY                                    5,494,713     (8,215,683)
                    
                    OTHER COMPREHENSIVE INCOME :
                      Foreign currency translation adjustment             91,359         28,055
                                                                   -------------  -------------
                    
                    COMPREHENSIVE INCOME/(LOSS)                        5,586,072     (8,187,628)
                                                                   -------------  -------------
                    Other comprehensive loss income attributable
                     to non-controlling interest                           4,568          1,403
                                                                   -------------  -------------
                    
                    COMPREHENSIVE INCOME/(LOSS) ATTRIBUTABLE TO
                     THE COMPANY                                   $   5,581,504  $  (8,189,031)
                                                                   =============  =============
                    BASIC AND DILUTED INCOME/(LOSS) PER COMMON
                     SHARE                                         $        0.09  $       (0.16)
                                                                   =============  =============
                    WEIGHTED AVERAGE NUMBER OF SHARES OUTSTANDING     63,107,104     49,856,247
                                                                   =============  =============
                    
                    
CONTACT:
Aoxing Pharmaceutical Company:
646-367-1747
investor.relations@aoxingpharma.com

or

Asia IR--PR
Jimmy Caplan, 512-329-9505
jimmy@asia-irpr.com

or

Media Relations:
Asia IR--PR
Rick Eisenberg, 212-496-6828
rick@asia-irpr.com


Powered by