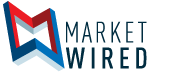 NetworkNewsWire Announces Publication on Leading Innovators Working to Unlock a Treatment for Alzheimer's
/EINPresswire.com/ -- NEW YORK, NY--(Marketwired - Jul 26, 2017) - NetworkNewsWire ("NNW"), a multifaceted financial news and publishing company, today announces the publication of an editorial featuring India Globalization Capital, Inc. (NYSE MKT: IGC), a client of NNW positioned as a first mover in developing a portfolio of products using cannabis-based "combination therapies" for the treatment of pain and other conditions.
The publication, entitled, "Potential Blockbuster Treatment for Alzheimer's Disease Stands Out Among Medical Cannabis Companies," highlights several companies that stand out as leaders in the race to develop a treatment for Alzheimer's, and how IGC may warrant a higher valuation. 
To view the full publication visit: https://www.networknewswire.com/potential-blockbuster-treatment-alzheimers-disease-stands-among-medical-cannabis-companies/
"India Globalization Capital, Inc. (NYSE MKT: IGC) is currently readying four cannabinoid products for medical trials, including a potential blockbuster treatment for Alzheimer's disease. Although there are about a dozen publicly traded cannabis pharmaceutical stocks currently on the market, IGC is the only one to have patent filings for a potential cannabis-based Alzheimer's breakthrough. Compared to its peers, IGC's market cap of just over $10.8 million begs the question of whether the value of this innovator is under pegged. A look at the broader market and the company's developments provide further insight.
"The accumulation of amyloid plaque on neurons in the brain is believed to be the major cause of Alzheimer's disease. IGC recently acquired exclusive rights (http://nnw.fm/3QaWV) to its novel tetrahydrocannabinol (THC)-based treatment for Alzheimer's from the University of South Florida, where research using an animal model showed the reversal of amyloid plaque buildup. The lead investigator at the university used cannabis extract on transgenic mice and discovered that the cannabis extract actually reversed beta-amyloid accumulation. What this indicates is a potential means of restoring memory function in Alzheimer's patients -- a game-changing development indeed! IGC expects to begin human trials this year.
"In addition to IGC-AD1, the company's other cannabis-based products currently moving toward trials include Natrinol for the treatment of cachexia in AIDS and cancer patients; Serosapse, which addresses various Parkinson's disease endpoints; and Caesafin, which employs combination therapy to alleviate seizures in dogs and cats. Other companies we have seen with this kind of cannabis based runaway potential, have market capitalizations between $25 million to $500 million as compared to IGC's $10 million market cap."
About IGC
In the United States, the company develops cannabis-based therapies. IGC has assembled a portfolio of patent filings that encompasses the indications of Pain, Seizures, Epilepsy, and Cachexia using phytocannabinoids. The company is based in Bethesda, Maryland. For more information, visit www.igcinc.us.
About NetworkNewsWire
NetworkNewsWire (NNW) provides news aggregation and syndication, enhanced press release services and a full array of social communication solutions. As a multifaceted financial news and distribution company with an extensive team of journalists and contributing writers, NNW is uniquely positioned to best serve private and public companies who need to reach a wide audience of investors, consumers, journalists and the general public. NNW has an ever-growing distribution network of more than 5,000 key syndication outlets across the country. By cutting through the overload of information in today's market, NNW brings its clients unparalleled visibility, recognition and brand awareness. NNW is where news, content and information converge.
For more information, visit https://www.NetworkNewsWire.com
Please see full disclaimers on the NetworkNewsWire website applicable to all content provided by NNW, wherever published or re-published: http://nnw.fm/Disclaimer
Forward-Looking Statements
This release contains forward-looking statements within the meaning of Section 27A of the Securities Act of 1933, as amended and Section 21E of the Securities Exchange Act of 1934, as amended. All forward-looking statements are inherently uncertain as they are based on current expectations and assumptions concerning future events or future performance of the company. Readers are cautioned not to place undue reliance on these forward-looking statements, which are only predictions and speak only as of the date hereof. In evaluating such statements, prospective investors should review carefully various risks and uncertainties identified in this release and matters set in the company's SEC filings. These risks and uncertainties could cause the company's actual results to differ materially from those indicated in the forward-looking statements.
Powered by