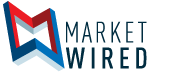 Digital Ally Receives Another Patent Related to Its Innovative, Body-Mounted Cameras
/EINPresswire.com/ -- LENEXA, KS--(Marketwired - Jul 18, 2017) - Digital Ally, Inc. (NASDAQ: DGLY) ("Digital" or the "Company"), which develops, manufactures and markets advanced video surveillance products for law enforcement, homeland security and commercial applications, today announced that it has been awarded a significant new patent by the U.S. Patent Office.
The U.S. Patent Office issued U.S. Patent No. 9,712,730 (the " '730 Patent") for a Portable Video and Imaging System. The '730 Patent is in the same family of patents that covers Digital Ally's FirstVu body-mounted camera. The '730 Patent is specifically directed to the feature of a portable video camera that can be mounted on or carried by a law enforcement officer or mounted in a law enforcement vehicle. When a button on the camera is pressed by the officer, the video recording captured by the camera is "marked." Upon playback of the captured video recording, law enforcement personnel can quickly advance the video recording to the marked location in the recording. This feature is especially helpful when law enforcement personnel need to review the video recording quickly or identify points in the video recording of interest to the on-site officer.
"We are pleased to obtain another important patent covering our innovative technology in the law enforcement industry," said Stanton Ross, CEO of Digital Ally. "As video recordings of law enforcement activities become more common, the amount of accumulated video recordings increases. The features patented in the '730 Patent provide for streamlined access and review of the recordings and help to achieve our goal of a safe, user-friendly, and effective event recording ecosystem for law enforcement."
About Digital Ally, Inc.
Digital Ally, Inc. develops, manufactures and markets advanced technology products for law enforcement, homeland security and commercial applications. The Company's primary focus is digital video imaging and storage. The Company is headquartered in Lenexa, Kansas, and its shares are traded on The Nasdaq Capital Market under the symbol "DGLY." For additional news and information please visit www.digitalallyinc.com or follow us on Twitter @digitalallyinc and Facebook www.facebook.com/DigitalAllyInc.
Follow additional Digital Ally Inc. social media channels here:
https://www.linkedin.com/company/230831?trk=tyah&trkInfo=clickedVertical:company,idx:1-1-1,tarId:1436374701707,tas:digital%20ally
https://www.instagram.com/digitalallyinc/
https://plus.google.com/u/0/b/106768996895118138587/106768996895118138587/posts/p/pub
https://www.pinterest.com/digitalallyinc/
This press release contains forward-looking statements within the meaning of Section 27A of the Securities Act of 1933 and Section 21E of the Securities Act of 1934. These forward-looking statements are based largely on the expectations or forecasts of future events, can be affected by inaccurate assumptions, and are subject to various business risks and known and unknown uncertainties, a number of which are beyond the control of management. Therefore, actual results could differ materially from the forward-looking statements contained in this press release. A wide variety of factors that may cause actual results to differ from the forward-looking statements include, but are not limited to, the following: competition from larger, more established companies with far greater economic and human resources; the effect of changing economic conditions; and changes in government regulations and similar matters. These cautionary statements should not be construed as exhaustive or as any admission as to the adequacy of the Company's disclosures. The Company cannot predict or determine after the fact what factors would cause actual results to differ materially from those indicated by the forward-looking statements or other statements. The reader should consider statements that include the words "believes", "expects", "anticipates", "intends", "estimates", "plans", "projects", "should", or other expressions that are predictions of or indicate future events or trends, to be uncertain and forward-looking. The Company does not undertake to publicly update or revise forward-looking statements, whether as a result of new information, future events or otherwise. Additional information respecting factors that could materially affect the Company and its operations are contained in its annual report on Form 10-K for the year ended December 31, 2016 and Form 10-Q for the three months ended March 30, 2017, as filed with the Securities and Exchange Commission.
For Additional Information, Please Contact:

Stanton E. Ross
CEO
(913) 814-7774

Thomas J. Heckman
CFO
(913) 814-7774
Powered by