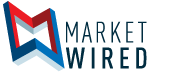 Cardinal Resources Limited: Board and Management Additions
/EINPresswire.com/ -- TORONTO, ONTARIO--(Marketwired - Jul 10, 2017) - Cardinal Resources Limited (ASX:CDV)(TSX:CDV) ("Cardinal" or "the Company") is pleased to announce additions to its Board and Management Team.
Mr Robert Schafer - North American
Appointed as Non-Executive Director of Cardinal Resources Limited.
Robert has over 30 years of international experience as a geologist exploring for mineral deposits in more than 70 countries. As an executive, manager and field geologist with companies including Billiton, BHP, Kinross and Hunter Dickinson, Robert led teams to the discovery of several deposits in the western USA (Briggs and Griffon gold mines), as well as developing strategies that led to brownfields discoveries in western Canada, southern Africa and far east Russia (Birkachan gold mine).
Robert is the immediate Past President of the Prospectors and Developers Association of Canada (PDAC) as well as Past President of both the Canadian Institute for Mining, Metallurgy and Petroleum (CIM) and the Mining and Metallurgical Society of America (MMSA). He is a Certified Corporate Director (ICD.D), a RPGeo and is also an active member of the Society for Mining, Metallurgy and Exploration (SME) in the USA, where he served on its Board for more than a decade.
Robert serves as a member of the Board of Directors for both the Canadian Mining Hall of Fame and National Mining Hall of Fame in the USA. He is the recipient of the William Lawrence Saunders Gold Medal from the American Institute of Mining, Metallurgical and Petroleum Engineers (AIME) and the Daniel C. Jackling Award from SME for career achievements, two of the highest mining recognitions in the USA.
Mr Derrick Weyrauch - North American
Appointed as the Company's Canadian Chief Financial Officer.
Mr Weyrauch is a Chartered Professional Accountant ("CPA CA") with over 25 years of experience that includes board and executive management roles at a number of publicly listed mining companies.
Notably, as the Chairman of the Special Committee for Restructuring and Recapitalisation and then CFO, Derrick was instrumental in the recent successful turnaround and financial restructuring of Jaguar Mining, a gold producer with three operating underground mines and a 3.5 million ounce gold development project in Brazil.
Previously, Derrick was the CFO of Andina Minerals, a development stage gold company advancing 6.6 million ounces of proven and probable gold reserves towards development in the high Andes of Chile. Here, Derrick led a US$800+ million Project Finance initiative. During his tenure, he actively participated in the preparation of Environmental Impact Assessment ("EIA") and Bankable Feasibility Studies ("BFS").
Previously, at Gabriel Resources, the owner of the world-class Rosia Montana project which contains 10.1 million ounces of proven and probable gold reserves, Derrick participated in its US$1.25 billion Project Finance initiative, BFS cost update and preparation of a macro-economic study in support of lobbying activities to facilitate permitting.
Mr Weyrauch earned his CPA-CA designation with KPMG, he earned an Honours BA in Economics from York University and is a member of the Institute of Corporate Directors.
Mr Alec Rowlands - North American
Appointed as the Company's Canadian Investor Relations Officer.
Mr Rowlands is a veteran of Canadian capital markets spanning over 30 years accumulating a vast knowledge advising and financing Canadian and international resource companies. Beginning in the early 1990's in London as Managing Director of First Marathon (UK) Limited he was intimately involved in financing the likes of Barrick Gold and Franco Nevada Mining in addition to many others.
In 1995 he moved to New York to lead Gordon Capital's US business unit also focused on Canadian mining and oil & gas, to significantly improved performance.
In 1999 he joined Yorkton Securites in Toronto, continuing to assist Canadian companies to access US capital markets and from there went on to partner with former Gordon Capital colleagues at Westwind Partners in 2003. Westwind became one of the most successful boutique investment banks in Canada and was instrumental in financing several notable companies such as Osisko Mining, Centamin Egypt and Semafo Inc which today are amongst the most prolific gold mines in the world.
Subsequent to the acquisition of Westwind by Thomas Weisel Partners, Alec has been active investing as a founding shareholder in several mining ventures, notably Auryx Gold acquired by B2Gold for its Otjikoto project in Namibia.
Ms Charlotte May - North American
Appointed as Cardinal's Canadian Company Secretary.
Charlotte is an experienced Company Secretary with over 25 years' public company experience, primarily in the resources sector.
Charlotte has served as an officer of several junior mining companies with listings on the NEX, TSXV, TSX and NYSE managing their corporate secretarial, public company administration, due diligence processes, corporate governance and communications.
Archie Koimtsidis, CEO/MD of Cardinal, said:
"The Board warmly welcomes Mr Schafer and the entire North American Management Team. These additions will provide diversity and important additional skills which will be invaluable at maximising our exposure to the North American markets and in progressing the Company's development objectives."
"The Cardinal Board and Management Teams have a solid mix of technical, operational, commercial, strategic and governance skills which places the Company in a stronger position as it moves through the development phase of the Namdini Gold Project whilst maintaining a firm focus on district exploration of the Bolgatanga Project."
Note: Mr Eric Palmbachs, Chief Financial Officer of the Company, has departed the Company to pursue other interests.
Cardinal Resources Limited
Archie Koimtsidis
CEO/MD
+1 647 256 1922
+61 8 6558 0573

Powered by