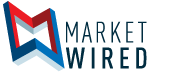 Digital Ally, Inc. to Hold Conference Call Concerning Its Patent Office Victory
/EINPresswire.com/ -- LENEXA, KS--(Marketwired - Jul 10, 2017) - Digital Ally, Inc. (NASDAQ: DGLY), which develops, manufactures and markets advanced digital technology products for law enforcement, homeland security and commercial security applications, announced that it will hold a conference call today, July 10, 2017 at 11:15 a.m. EDT to discuss its recent Patent Office victory and how it will affect the Company's ongoing litigation with Axon Enterprise, Inc. ("Axon," formerly known as TASER International, Inc.), WatchGuard, and others. Digital Ally will also discuss how the Patent Office decision could ultimately affect the entire industry.
Shareholders and other interested parties may participate in the conference call by dialing (844) 761-0863 and entering conference ID #51902610 a few minutes before 11:15 a.m. EDT today.
A replay of the conference call will be available two hours after its completion, until 11:59 p.m. on September 10, 2017, by dialing 855-859-2056 and entering the conference ID #51902610.
About Digital Ally, Inc.
Digital Ally is a leading global designer, manufacturer and innovator in the growing field of digital technology. Digital Ally is the only company serving the military, law enforcement, fire, emergency medical services and the commercial fleet industries that is capable of providing the complete end-to-end hardware and software solution. The Company's product lines include in-car audio/video recording equipment, body-worn cameras, cloud and local server software and storage solutions. Digital Ally products are sold by domestic direct sales representatives and international distributors worldwide. Digital Ally is headquartered in Lenexa, Kansas. For news and information please visit www.digitalallyinc.com or follow us on Twitter @digitalallyinc and Facebook www.facebook.com/DigitalAllyInc.
Follow additional Digital Ally Inc. social media channels here:
https://www.linkedin.com/company/230831?trk=tyah&trkInfo=clickedVertical:company,idx:1-1-1,tarId:1436374701707,tas:digital%20ally
https://instagram.com/digitalallyinc/
https://plus.google.com/u/0/b/106768996895118138587/106768996895118138587/posts/p/pub
For Additional Information, Please Contact:
Stanton E. Ross
CEO
(913) 814-7774

Thomas J. Heckman
CFO
(913) 814-7774
Powered by