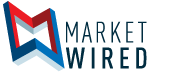 Liquor Stores N.A. Ltd. Announces Leadership Change
/EINPresswire.com/ -- EDMONTON, ALBERTA--(Marketwired - Jul 7, 2017) - Liquor Stores N.A. Ltd. (the "Company" or "Liquor Stores") (TSX:LIQ), North America's largest publicly traded liquor retailer, announced today that it intends to appoint Mr. Kenneth G. Barbet as the President and Chief Executive Officer of the Company effective in early August, with Mr. Stephen Bebis, the current President and CEO, ending his tenure with the Company effective immediately. Mr. Peter Lynch will act as interim President and CEO until Mr. Barbet commences his duties. Mr. Barbet and Mr. Lynch are directors of the Company, with Mr. Barbet elected to the Board in June, 2017 and Mr. Lynch elected in May, 2014. Mr. Richard D. Perkins will step down from the Board and also join senior management in early August.
Mr. Barbet is the former transformative CEO of the Nova Scotia Liquor Corporation and former CEO of Big Rock Brewery Inc. Mr. Barbet brings to Liquor Stores a 30-year career in retail focused on alcohol beverage, grocery, pharmacy, eyeglass retail and consumer packaged goods. Mr. Barbet will be leaving his current position as CEO of Doctors Eye Care Co-Op Ltd. by the end of July.
Mr. Lynch is a director of NYSE-listed Retail Properties of America, Inc. of Oak Brook, Illinois, a real estate investment trust. Mr. Lynch also serves on the Board of Advisors of Sid Wainer & Son, a private produce and specialty foods company based in New Bedford, Mass. and is a Trustee for Nichols College in Dudley, Mass. From 2004 until 2012 he was Chairman, President and Chief Executive Officer of Winn-Dixie Stores Inc., a private, Florida-based retailer with 500 grocery stores, 150 liquor stores and 280 in-store pharmacies throughout the five southeastern states of Alabama, Florida, Georgia, Louisiana and Mississippi. Before that he was President and Chief Operating Officer and Executive Vice President-Operations with Boise, Idaho-based Albertson's, Inc., one of the largest national U.S. retail food and drug chains, comprised of 2,500 stores.
Mr. Derek H. Burney, Chair of the Board, commented that the leadership changes are a direct result of the recent decision of shareholders to embrace a new vision and strategy for the Company. "The board is confident that Ken Barbet has the experience, talent and energy to lead our Company through this important transformation in strategy. We are indebted to Peter Lynch for agreeing to assist us by becoming interim CEO, ensuring our team remains focused and engaged pending Ken's arrival in a month". Mr. Burney also expressed appreciation for Mr. Bebis' services to the company.
ABOUT LIQUOR STORES N.A. LTD.
The Company operates 251 retail liquor stores in Alberta, British Columbia, Alaska, Kentucky, New Jersey, and Connecticut. Liquor Stores' retail brands include: Liquor Depot, Liquor Barn, and Wine and Beyond in Alberta (177 stores); Liquor Depot and Liquor Barn in British Columbia (34 stores); Brown Jug in Alaska (22 stores); Liquor Barn "The Ultimate Party Source" and Liquor Barn Express in Kentucky (15 stores), Joe Canals Discount Outlet in New Jersey (two stores), and Wine and Beyond in Connecticut (one store). The Company's common shares and convertible subordinated debentures trade on the Toronto Stock Exchange under the symbols "LIQ" and "LIQ.DB.B", respectively.
Investors
Matthew Rudd
Senior Vice President and Chief Financial Officer
Liquor Stores N.A. Ltd.
(780) 702-7389

Powered by