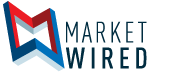 DigitalTown Acquires Comencia
/EINPresswire.com/ -- SEATTLE, WA--(Marketwired - July 05, 2017) - DigitalTown, Inc. (OTC PINK: DGTW) announced today the acquisition of Comencia Inc., a provider of global travel affiliate solutions.
Effective July 1, 2017, DigitalTown has acquired a 100% interest in Comencia, Inc. Comencia will continue to operate as a wholly owned subsidiary of DigitalTown. Mike Cartwright, Co-Founder and CEO of Comencia has been appointed to the position of Chief Technical Officer at DigitalTown, reporting to Rob Monster, CEO.
Rob Monster, CEO of DigitalTown commented on the deal: "DigitalTown has been working with Comencia since January. We have been delighted with the results and think there is tremendous untapped potential in Comencia. Mike Cartwright is a rare talent who can translate a complex and evolving platform vision into a technical roadmap comprised of intuitive user experiences that are powered by scalable, cost-effective and secure technologies. On behalf of the DigitalTown Board, I am delighted to welcome Mike to the executive team."
Originally founded in 2016, Comencia is a fast-growing provider of online travel affiliate portals that equip any publisher with the ability to turn their site into a travel search portal. A true private label solution, Comencia enables the effective monetization of traffic while maintaining brand integrity. Comencia's efficient cloud based technology and associated low hosting costs means companies of any size can have their own private label travel site.
Today, Comencia has over 200 Affiliates located around the world that range from Travel Agency Networks, to tourist boards, online travel bloggers and event management companies. Built as a global platform, Comencia have enabled the booking of over 13,000 room nights in 2000 unique destinations for customers from more than 60 different countries.
Mike Cartwright explained, "Comencia is a young company with a great future. What we saw in the compelling vision of DigitalTown, was an opportunity to be part of a movement that will not only revolutionize how people travel but how they see the world and its people. Our scalable technology was a natural fit to their portfolio, and their existing solutions will enable Comencia to accelerate its growth through expanding both functionality and reach."
The brand Comencia.com will continue to operate as a service of DigitalTown. In addition to integrating Comencia technology into DigitalTown's Global Smart City network, DigitalTown will expand adoption of the Comencia platform.
Comencia's hotel booking technology is featured in the global rollout of the DigitalTown Smart City platform beginning in Nashville, TN during the American Chamber of Commerce Executives conference July 15-17 in Nashville, where the company will also host a joint event with the Tennessee Hospitality and Tourism Association, a partner of DigitalTown and fellow member of the International Association of Hotel Executives (ISHAE).
For more information on Comencia visit Comencia.com.
About DigitalTown
DigitalTown, Inc. (DGTW) powers Smart Cities to succeed in the Digital Age. Through a proprietary global network of Smart City Portals, DigitalTown improves quality of life as residents and visitors search, connect, share and buy local. For more information about the company, please visit www.digitaltown.com.
Safe Harbor Language: Any statements contained herein related to future events are forward-looking statements and are made pursuant to the safe harbor provisions of the Private Securities Litigation Reform Act 1995. Readers are cautioned not to place undue reliance on forward-looking statements. DigitalTown, Inc. undertakes no obligation to update any such statements to reflect actual events.
Media Contact:
Rob Monster
Chief Executive Officer
DigitalTown, Inc.
(425) 295-4564
rob@digitaltown.com
Powered by