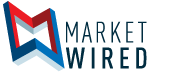 EnerJex Resources Announces the Closing of its Agreement to Reduce its Secured Indebtedness and Transfer of Assets
/EINPresswire.com/ -- SAN ANTONIO, TX--(Marketwired - May 12, 2017) - EnerJex Resources, Inc. (NYSE MKT: ENRJ) (OTC PINK: ENRJP) (the "Company") announced today that it has completed its transactions with the Company's secured lender. In those transactions, the Company has conveyed to its secured lender all of its oil and gas properties located in Colorado, Texas, and Nebraska in exchange for the extinguishment of $13.425 million of the Company's secured indebtedness. The Company is retaining its Kansas-based assets, which generated the majority of EnerJex's revenue and cash flow from operations during 2016. Following the closing of those transactions, the Company will continue to have secured indebtedness in the principal amount of $4,500,000, bearing interest at a rate of 16% per annum, and maturing on November 1, 2017 (subject to two 90-day extensions upon payment of a $100,000 extension fee for each extension). That secured debt is prepayable in full prior to maturity with a discounted payment of $3,300,000 and is nonrecourse beyond the Kansas assets. 
Forward-Looking Statements
This press release and the materials referenced herein include "forward-looking statements" within the meaning of Section 27A of the Securities Act of 1933 and Section 21E of the Securities Exchange Act of 1934. Forward-looking statements give EnerJex's current expectations or forecasts of future events.
For further information contact:
Louis G. Schott
EnerJex Resources, Inc.
Phone: (210) 451-5545
Web: www.enerjex.com
Powered by