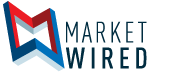 Ecoark Holdings, Inc. Subsidiary Magnolia Solar Awarded U.S. Patent on Thin Film Solar Cells on Flexible Substrates and Methods of Constructing the Same
ROGERS, AR--(Marketwired - April 04, 2017) - Ecoark Holdings, Inc. (OTCQX: EARK), a provider of a growing suite of proprietary technologies and services that drive sustainability and facilitate sustainable growth for a wide range of clients, today announced its subsidiary Magnolia Solar, Inc. has recently been awarded a new U.S. patent by the United States Patent and Trademark Office (USPTO).
The U.S. Patent No 9,590,133 issued on March 7, 2017 relates to the development of "Thin Film Solar Cells and Methods of constructing the same."
Magnolia Solar develops flexible, lightweight, high-efficiency solar cell technologies for a wide range of applications including portable power applications. Magnolia Solar's technology portfolio includes nanostructured antireflection coatings, advanced thin film photovoltaic absorber structures, and novel low-cost manufacturing processes. Flexible thin film solar cells are an attractive source of portable and mobile power, as they can be integrated into flexible, lightweight photovoltaic modules that can operate in both terrestrial and space environments.
Magnolia Solar, Inc. is now the assignee of seven U.S. Patents and has 16 additional patent applications that are at various stages of review at the U.S. Patent Office. These issued patents describe and protect Magnolia Solar's innovations in the field of high-performance, lightweight flexible solar cells for photovoltaic applications and expands the intellectual property portfolio to these issued patents.
The issuance of this most recent U.S. patent is the second in 2017 for Magnolia Solar. On January 10, 2017, it was issued U.S. Patent No. 9,543,456 related to the development of "Multijunction Solar Cell Employing Extended Heterojunction and Step Graded Antireflection Structures and Methods of constructing the same." These patents build the intellectual property for Magnolia Solar, a subsidiary of Ecoark Holdings, Inc.
"We are pleased that our subsidiary, Magnolia Solar has been awarded a second patent this year. These patents ensure the protection of our technology in the field of flexible photovoltaics and nanostructured Antireflection Coating technologies," said Troy Richards, Chief Administrative Officer, Ecoark Holdings Inc.
"As solar applications become more mainstream, it's important that the industry makes advances in the technology in order to increase the efficiency and drive the costs down. The team at Magnolia Solar have made great strides as they pursue the commercialization of solar technology, and this newly awarded patent is validation of that work," said Jay Puchir, CEO, Ecoark Holdings, Inc. "As a company focused on sustainability, all of us at Ecoark are tremendously proud of this accomplishment."
About Ecoark Holdings, Inc.
Based in Rogers, AR and founded in 2011, Ecoark Holdings, Inc. is a growth-oriented company based in the retail and logistics hub of Northwest Arkansas. Ecoark's portfolio of technology solutions increase operational visibility and improve organizational transparency for a wide range of corporate clients.
Ecoark's technologies fight waste in Operations, Logistics, and Supply Chains across the evolving global economy. Ecoark's portfolio of companies and technologies work to integrate people, processes, and data in order to overcome ingrained operational hurdles and create new revenue streams.
Ecoark's vision is to expose the cycles of waste that reduce efficiency and cost effectiveness across the business landscape. Ecoark's strategically acquired subsidiaries have anticipated and responded to key economic factors impacting every business today.
Ecoark addresses these vital economic factors through four active subsidiaries, Zest Labs, Eco3d, Pioneer Products, and Magnolia Solar.
For more information, please visit http://www.ecoarkusa.com/.
Forward Looking Statement:
This release contains forward-looking statements, including, without limitation, statements concerning our business and possible or assumed future results of operations. Our actual results could differ materially from those anticipated in the forward-looking statements for many reasons including: our ability to continue as a going concern; adverse economic changes affecting markets we serve; competition in our markets and industry segments; our timing and the profitability of entering new markets; greater than expected costs, customer acceptance of our products or difficulties related to our integration of the businesses we may acquire; and other risks and uncertainties as may be detailed from time to time in our public announcements and SEC filings. Although we believe the expectations reflected in the forward-looking statements are reasonable, they relate only to events as of the date on which the statements are made, and our future results, levels of activity, performance or achievements may not meet these expectations. We do not intend to update any of the forward-looking statements after the date of this document to conform these statements to actual results or to changes in our expectations, except as required by law.
Powered by