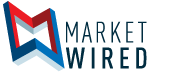 ENGlobal Adds Modular Project Execution Capabilities
/EINPresswire.com/ -- HOUSTON, TX--(Marketwired - Mar 1, 2017) - ENGlobal (NASDAQ: ENG), a leading provider of engineering and automation services, today announced its recently opened 31 acre mechanical fabrication facility located in Henderson, Texas. With this newly available resource, the Company has strengthened its vertical integration for the engineering and delivery of a wide array of modular process systems. Through this strategy, the Company intends to leverage its heritage engineering and project support capabilities in order to realize larger turnkey scopes of work on suitable projects.
ENGlobal will target projects for which significant value can accrue to clients through a modular, "shop built" delivery approach. Expected benefits include the cost effectiveness of shop fabrication versus field construction together with improved performance metrics in the areas of schedule, quality and safety.
The Company has identified the following market areas which will be initially targeted for modular delivery:
Upstream well site and area production systems
Midstream metering and truck loading systems
Downstream processing modules
Environmental processing units
Burner management systems
Remote instrument and control buildings
Electric power distribution centers
On-line process analytical systems
Industrial HVAC systems
"The opening of our Henderson facility and our full-service modular delivery capabilities represent a great opportunity for ENGlobal. It's exciting to now leverage our complete skills and engage in much larger scopes of work," stated William A. Coskey, P.E., Chairman and CEO of ENGlobal. "While this strategy is expected to be a multi-year growth effort, we have already put fabrication work into Henderson and are seeing a large number of modular proposal opportunities originating from across our heritage operations."
About ENGlobal
ENGlobal (NASDAQ: ENG) is a provider of engineering and automation services primarily to the energy sector throughout the United States and internationally. ENGlobal operates through two business segments: Automation and Engineering. ENGlobal's Automation segment provides services related to the design, fabrication and implementation of distributed control, instrumentation and process analytical systems. The Engineering segment provides consulting services for the development, management and execution of projects requiring professional engineering, construction management, and related support services. Within the Engineering segment, ENGlobal's Government Services group provides engineering, design, installation and operation and maintenance of various government, public sector and international facilities, and specializes in the turnkey installation and maintenance of automation and instrumentation systems for the U.S. Defense industry worldwide. Further information about the Company and its businesses is available at www.ENGlobal.com.
Safe Harbor for Forward-Looking Statements
The statements above regarding the Company's expectations regarding its operations and certain other matters discussed in this press release may constitute forward-looking statements within the meaning of the federal securities laws and are subject to risks and uncertainties For a discussion of additional risks and uncertainties, which could cause actual results to differ from those contained in the forward-looking statements, see ENGlobal's filings with the Securities and Exchange Commission, including the Company's most recent reports on Form 10-K and 10-Q, and other SEC filings.
Click here to join our email list: http://www.b2i.us/irpass.asp?BzID=702&to=ea&s=0.
Powered by