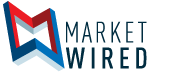 ERF Wireless Reduces Corporate Debt More Than Seventy Percent Over Past Two Years
ERF Wireless Board Resolves to Accept No New Source of Convertible Debt
/EINPresswire.com/ -- LEAGUE CITY, TX--(Marketwired - Feb 13, 2017) - ERF WIRELESS, INC. (OTC PINK: ERFB) on Monday announced that over the past two years it has successfully been able to eliminate more than six million dollars of its corporate debt, representing more than seventy percent of its total debt. This debt reduction has come as a result of asset sales, exchange of convertible debt and Bonds for Preferred B stock, and negotiated settlements. More recently, as a part of our workout efforts associated with our contract with Asset Econometrics, we are taking steps to reduce our remaining debt and to prepare the company for future growth. Additionally, on February 9th, 2017, as a part of the overall long term company planning, the Board of Directors approved a resolution to direct management to not accept any future convertible debt debenture contracts or any other form of "TOXIC FUNDING."
About ERF
ERF Wireless (www.erfwireless.com) was founded in 2004 as a "Critical Communications Infrastructure" company applying advanced wireless broadband technology and other communications technology to a select suite of enterprise, commercial, and retail critical communications needs. ERF has historically offered high-speed wireless broadband products and services to specialized critical communications needs, such as banking, healthcare, education and oil and gas.
Forward-Looking Statements
This press release contains certain forward-looking statements within the meaning of the Private Securities Litigation Reform Act of 1995 with respect to the proposed events including statements regarding the benefits of the events and the anticipated timing of the events. These forward-looking statements generally are identified by the words "believe," "project," "expect," "anticipate," "estimate," "intend," "strategy," "future," "opportunity," "plan," "may," "should," "will," "would," "will be," "will continue," "will likely result," and similar expressions. Forward-looking statements are predictions, projections and other statements about future events that are based on current expectations and assumptions and, as a result, are subject to risks and uncertainties. Many factors could cause actual future events to differ materially from the forward-looking statements in this press release, including but not limited to: (i) the risk that the restructuring may not be completed in a timely manner or at all, which may adversely affect ERF's business and the price of the common stock of ERF, (ii) the failure to satisfy the conditions to the events and the receipt of certain governmental and regulatory approvals, (iii) the occurrence of any event, change or other circumstance that could give rise to the termination of the events, the occurrence of any event, change or other circumstance that could give rise to the termination of the events, (iv) the effect of the announcement or pendency of the event on ERF's business relationships, operating results, and business generally, (v) risks that the proposed event disrupts current plans and operations of ERF and potential difficulties in employee retention as a result of the event. Forward-looking statements speak only as of the date they are made. Readers are cautioned not to put undue reliance on forward-looking statements, and ERF assumes no obligation and do not intend to update or revise these forward-looking statements, whether as a result of new information, future events, or otherwise.
Contact:
Clareen O'quinn
281-538-2101
Powered by