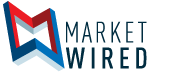 Innovative Payments Technology Drives Impressive 2016 Growth for Cayan
Cayan(R) Delivers Top EMV Speeds, Industry-Leading Unified Commerce Experience Amid Evolving Retail Payments Landscape
/EINPresswire.com/ -- BOSTON, MA--(Marketwired - Feb 9, 2017) -  2016 was a challenging year for retailers, who faced an increasingly complex payments landscape and growing consumers' expectations for faster and more seamless shopping experiences. Cayan®, a payment technology company, responded with a wealth of innovative payment solutions that drove strong adoption of the Cayan® Genius® technology, with a 64% increase year over year in active Genius systems to over 27,000 installations.
In 2016 Cayan also grew its roster of retail and technology partners, with the addition of many new retail partners, including such brands as vineyard vines, Dover Saddlery and Tandy Leather. Cayan is also excited to announce new partnerships with Microsoft, Oracle, Squirrel Systems, Aldelo, Retail Realm and Salesforce Commerce Cloud.
Technological Advancements
Among the year's biggest challenges for retailers was the continuation of U.S. chip card transition, which added significant time to the checkout experience, increasing total time spent at the checkout this year to approximately 116 million hours. Cayan's merchant partners successfully navigated this switch using Cayan's ChipIQ™ technology built into its Genius platform. Cayan boasts median EMV transaction speeds of 3.66 seconds (faster than the industry average of 11-plus seconds).
Cayan ushered in a new era of customer engagement with its Cayan® Unified Commerce Solution™ Suite. Launched earlier this year, the Unified Commerce Solution Suite seamlessly unites in-person, mobile, and ecommerce customer touchpoints in one secure, cloud-based platform so merchants have the unprecedented ability to manage the entire customer experience across locations and between shopping channels without ever touching cardholder data. This solution enables such customer experiences as buy online, pick up or return in store, auto-reorder, order ahead and more.
"Today's consumers expect a friction-free shopping experience and retailers must continue to innovate and improve the shopping experience to continue to earn their loyalty. With the launch of our Unified Commerce Solution Suite, retailers of all sizes have the ability to provide an omni-channel experience," said Henry Helgeson, CEO of Cayan. "As we look ahead, 2017 is shaping up as another transformational year in the payment industry, with the expected rise of Apple Pay, new omni-channel disruptions and the introduction of transformative checkout-free experiences."
Certifications 
In 2016 Cayan attained EMV certification with payments processor Elavon, a leading global payments provider and subsidiary of U.S. Bancorp. Now, in addition to Cayan's Vantiv and First Data EMV certifications, merchants in any industry can process chip credit card and debit card payments through Elavon, improving Cayan's ability to be processor agnostic. The Elavon certification provides Cayan's customers with more choice as they create customized, fully-integrated payment solutions.
About Cayan
Cayan® is a technology company focused on transformative innovations in payments. Whether a business is looking for simple and reliable payment processing, to fully integrated, multichannel customer engagement platforms, Cayan is continuously developing new ways to unlock the power of payments. From buy online, pick up in store to auto-reorder and in-aisle purchases, Cayan makes it possible for businesses to deliver the outstanding unified commerce experiences customers demand. Businesses get new insights into the customer journey, shopping behavior and satisfaction- so they can turn one-time buyers into repeat customers. Cayan's fully integrated, multi-channel customer engagement platforms include their Cayan® Unified Commerce Solution Suite™ and Genius® Platform. Both are secure and scalable platforms that are fully configurable, tailored to a businesses' unique needs and easy to implement. Headquartered in Boston, the company has multiple offices in the United States and Belfast, Northern Ireland. Cayan is one of the world's fastest growing payment companies. For more information, visit www.cayan.com.
Powered by