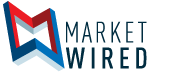 Paytronix Deploys its New Pay at the Table Solution to 197 California Pizza Kitchen Locations
Version 2.0 of CPK mobile app delivers convenience to the polished casual dining chain's guests
/EINPresswire.com/ -- NEWTON, MA--(Marketwired - Feb 1, 2017) - Paytronix Systems, Inc., a leading provider of reward program solutions to restaurants and retailers, announced today that California Pizza Kitchen (CPK) has completed a national roll out the software company's new Pay at the Table mobile solution. The polished casual restaurant brand partnered with Paytronix to develop the Android and iOS applications to enhance the in-restaurant, online ordering and takeout experiences, fully integrated with its award-winning loyalty rewards platform through one easy-to-navigate mobile app experience. 
The enhanced CPK Pizza Dough® Rewards application integrates with NCR Aloha Cloud Connect, Aloha Table Service, and the Paytronix Rewards and CRM Platform to deliver relevant, fast, and convenient guest experiences, including offering CPK's guests the ability to pay for their check from their mobile device and leave precisely when they are ready to do so. Using a single account username and login, CPK guests can access their account to see Pay at the Table check history, change their password, update their profile, check loyalty reward balances, redeem rewards, as well as store their payment information. CPK can continue its relevant mobile messaging strategy with the new app that includes the Paytronix message services: email, push, pull, and geofenced messages.
"We developed our new and improved CPK Pizza Dough Rewards app with our highly mobile guests in mind. In fact, 80 percent of our Pizza Dough Rewards loyalty members engage with us through their mobile device," said Ashley Ceraolo, senior vice president of marketing and beverage at California Pizza Kitchen. "More than ever, our guests are looking for flexibility and an authentic experience that's customized to their needs, whether dining-in, grabbing a meal to go, or simply tracking their reward status for their next visit. By incorporating innovations in mobile pay, omnichannel messaging and more, all fully integrated with our loyalty program, we're putting more control of the dining experience in our guests' hands."
"The enhanced CPK Pizza Dough Rewards app uniquely blends multiple APIs into one seamless application platform, from the mobile device to the table to our point-of-sale system," said Andy Mai, CIO at California Pizza Kitchen. "The result is a best-in-class omnichannel experience that empowers our guest to interact with us how, where and when they want in a convenient and easy-to-use way."
Version 2.0 of the CPK mobile apps introduces both single sign on and mobile payment, which makes dining with CPK exceptionally convenient.
"It's been a pleasure working with CPK on this innovation. Research shows that pay by mobile could shave about 12 minutes off each casual dining experience. This is a huge win-win for brands and guests as it has the potential to help table service restaurants win back market share that's been moving to fast-casual concepts," said Andrew Robbins, president, Paytronix Systems, Inc.
California Pizza Kitchen, the authority in creative dining with a California vibe, operates close to 300 restaurants in 16 countries. Its innovative menu highlights bold, global flavors and the freshest seasonal ingredients, from artisan hand-tossed pizzas like the iconic Original BBQ Chicken, premium mains like a Fire-Grilled Ribeye and Hearth-Roasted Halibut, as well as imaginative small plates, salads, pastas and hand-crafted cocktails.
The CPK Pizza Dough® Rewards mobile app version 2.0 is available for iOS and Android replaces a previous white-label version of the Paytronix apps.
About Paytronix Systems, Inc.
Paytronix's proprietary guest engagement platform helps more than 300 restaurant and retail chains manage and grow more than $18 Billion in guest spend. Customers benefit from big data consumer insights that Paytronix generates from 1-to-1 engagement with more than 165 million loyal guests -- through mobile, social and today's most innovative digital marketing tools. As a result, customers can more effectively segment and motivate their guests to increase spend and drive revenue. For more information, visit www.paytronix.com.
Powered by