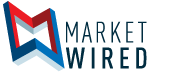 ERF Wireless to Acquire Accordant Communications in All Restricted Common Stock Transaction
/EINPresswire.com/ -- LEAGUE CITY, TX and LAWRENCEVILLE, GA--(Marketwired - Jan 19, 2017) - ERF WIRELESS, INC. (OTC PINK: ERFB) and privately held Accordant Communications, LLC. (www.acc-com.com) on Thursday announced they have signed a definitive agreement under which ERF Wireless will acquire 100% of the equity interests in Accordant Communications for 14,000,000 shares of ERF Rule 144 restricted common stock valued at $1.00 per share in an all-stock deal valued at $14 million. Subject to customary due diligence and approvals, the transaction is expected to close before August of this year.
Accordant Communications was founded in 2010 by experienced network infrastructure development professionals to provide critically needed services to the communications and power providers as they expand and upgrade their networks to meet the growing demands of their customers. Accordant is a licensed General Contractor in numerous states, and has offices in Miami, West Palm Beach, Sanford, FL; Lawrenceville (Metro Atlanta,) GA and Houston, TX.
"Today is a re-founding moment for Accordant. I see incredible opportunity for our customers and look forward to supporting this new and combined business," said Dan Himes, President of Accordant. "We bring to ERF an additional $4-6 million in gross annual revenues, with a projected sales pipeline for 2017 of $25 million," said Himes. Accordant's customer base includes major U.S. telecoms and power utilities.
"Last fall ERF engaged the services of Dallas-based Asset Econometrics, Inc. ("AEI") to assist in providing turnaround, workout options, and strategic options. The acquisition of Accordant is a first-fruit of the efforts of AEI," said Dr. H. Dean Cubley, CEO of ERF. Cubley said ERF will finance the transaction through original issue Rule 144 restricted common stock.
About ERF
ERF Wireless (www.erfwireless.com) was founded in 2004 as a "Critical Communications Infrastructure" company applying advanced wireless broadband technology and other communications technology to a select suite of enterprise, commercial and retail critical communications needs. ERF has historically offered high-speed wireless broadband products and services to specialized critical communications needs, such as banking, healthcare, education and oil and gas.
Forward-Looking Statements
This press release contains certain forward-looking statements within the meaning of the Private Securities Litigation Reform Act of 1995 with respect to the proposed transaction and business combination between ERF and Accordant, including statements regarding the benefits of the transaction, the anticipated timing of the transaction and the products and markets of each company. These forward-looking statements generally are identified by the words "believe," "project," "expect," "anticipate," "estimate," "intend," "strategy," "future," "opportunity," "plan," "may," "should," "will," "would," "will be," "will continue," "will likely result," and similar expressions. Forward-looking statements are predictions, projections and other statements about future events that are based on current expectations and assumptions and, as a result, are subject to risks and uncertainties. Many factors could cause actual future events to differ materially from the forward-looking statements in this press release, including but not limited to: (i) the risk that the transaction may not be completed in a timely manner or at all, which may adversely affect ERF's business and the price of the common stock of ERF, (ii) the failure to satisfy the conditions to the consummation of the transaction and the receipt of certain governmental and regulatory approvals, (iii) the occurrence of any event, change or other circumstance that could give rise to the termination of the definitive agreement, (iv) the effect of the announcement or pendency of the transaction on ERF's and Accordant's business relationships, operating results, and business generally, (v) risks that the proposed transaction disrupts current plans and operations of ERF or Accordant and potential difficulties in employee retention as a result of the transaction, (vi) risks related to diverting management's attention from Accordant's ongoing business operations, (vii) the outcome of any legal proceedings that may be instituted against ERF or Accordant related to the definitive agreement or the transaction, (viii) the ability of ERF to successfully integrate Accordant's operations, product lines, and technology, and (ix) the ability of ERF to implement its turnaround plans, forecasts, and other expectations with respect to Accordant's business after the completion of the proposed acquisition and realize additional opportunities for growth and innovation. Forward-looking statements speak only as of the date they are made. Readers are cautioned not to put undue reliance on forward-looking statements, and ERF and Accordant assume no obligation and do not intend to update or revise these forward-looking statements, whether as a result of new information, future events, or otherwise.
Clareen O'quinn
281-538-2101

Powered by