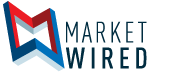 Globecomm Named One of the World's Top 20 Independent Teleport Operators
/EINPresswire.com/ -- HAUPPAUGE, NY--(Marketwired - Jan 19, 2017) -
Highlights:
Globecomm ranked 7th in WTA's World Top 20 Independent Teleport Operators globally
17th among all operators globally including largest satellite companies
Globecomm has continued to rank in the top 20 since winning the Teleport Operator of the Year - 2000
Globecomm, a leading global communications solutions provider, announced today that it has again been named one of the World's Top 20 Independent Teleport Operators by the nonprofit World Teleport Association (WTA).
The WTA, in its annual ranking of teleport operators, named Globecomm as one of its Independent Top 20 Operators as well as one of its Global Top 20 Operators. The company ranked in 7th place among independents -- companies that operate satellite communications facilities on the ground but do not own satellites in space -- and in 17th place among all operators including the world's largest satellite companies (up from 18th in 2015).
"We are both honored and excited to again be named in the World's Top 20 Independent Teleport Operators," said Jason Juranek, CEO and CFO of Globecomm. "Our goal is to provide our customers the smartest, best engineered and most robust solutions for whatever connectivity challeges they face."
About the World Teleport Association
Since 1985, the World Teleport Association (www.worldteleport.org) has focused on improving the business of satellite communications from the ground up. At the core of its membership are the world's most innovative operators of teleports, from independents to multinationals, niche service providers to global carriers. WTA is dedicated to advocating for the interests of teleport operators in the global telecommunications market and promoting excellence in teleport business practice, technology and operations.
About Globecomm
Globecomm is the leading engineering-driven, global connectivity provider serving media, maritime, enterprise and government markets in over 100 countries. We develop smart connectivity solutions to address customer issues across a broad spectrum of areas, including system design and integration, managed communication services including mobile and IoT, media services and mission critical networks. We are known for our unique ability to provide robust connectivity to the most remote locations under the most treacherous conditions. Globecomm is dedicated to improving communications and leverages its world class, global network to offer end-to-end, managed service communication's solutions worldwide. Based in Hauppauge, New York, Globecomm also maintains offices in Maryland, New Jersey, Virginia, the Netherlands, South Africa, Germany, Singapore, the United Arab Emirates and Afghanistan. For more information, please visit www.globecomm.com
Powered by