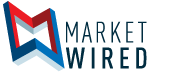 DigitalTown Announces SmartWeb
/EINPresswire.com/ -- SEATTLE, WA and LAS VEGAS, NV--(Marketwired - January 19, 2017) - DigitalTown, Inc. (OTC PINK: DGTW) announced the launch of SmartWebtm, a comprehensive approach for making the consumer-facing web intuitive, secure and personalized. The initial launch includes the domain extensions .CITY, .MENU and .BIBLE with many more pending. The initiative marries next-generation descriptive domain extensions to cloud-hosted content management platforms that are specific to each domain extension. The resulting network of websites are connected by DigitalTown's single-sign-on SmartWallettm. DigitalTown management will be meeting with executives from domain industry leaders at NamesCon from January 22-25, 2017 in Las Vegas to discuss the future architecture of the consumer-facing Internet. DigitalTown CEO, Rob Monster, is also scheduled to speak at the conference on Monday, January 23, 2017.
Since being introduced more than 30 years ago, in 1985, much of the commercial Internet has been dominated by the use of the .COM domain extension. In the years following 1985, each country began introducing country-specific domain extensions, or Top Level Domains (TLDs). More recently, in 2013, a new phase of the Internet began when the first of a new generation of largely descriptive domain extensions went online, e.g. .ART, .CITY, .HEALTH, .LAW, .MENU, .MARKET, .RADIO and many more. In total, more than 700 descriptive domain extensions are online now, with a waiting list of at least 1,900 additional extensions.
The introduction of the new descriptive domain extensions represents an opportunity to create a better consumer experience. The DigitalTown SmartWeb initiative aims to greatly expand the adoption of the new domain extensions through bundling of turn-key websites that combine intuitive web applications, and mobile applications, with a unified single-sign-on for secure access to personalized services.
Rob Monster, CEO of DigitalTown commented on the SmartWeb launch: "Descriptive domain extensions represent a logical progression of the consumer-facing web. The missing ingredient for rapid adoption of new extensions, particularly by small businesses has been the availability of cost-effective solutions that turn domains into great user experiences that are intuitive, secure and personalized. Although DigitalTown does not own any of the new domain registries, DigitalTown is building win-win strategic partnerships with domain registry operators around a unified SmartWebtm architecture for powering Smart Cities around the world."
The .CITY domain extension will serve as the core of the SmartWeb experience for Smart Cities, providing each city with a destination portal where residents and visitors can search, connect and transact locally. DigitalTown currently now owns and operates more than 22,000 .CITY domains which are currently being rolled out around the world, in partnership with municipalities, destination marketing organizations, chambers of commerce, and private development partners.
DigitalTown has partnered with the domain registry .MENU to create a cloud-hosted application that allows restaurants to be online in minutes powered by Smart.Menu sites that integrate table booking and online ordering across web and mobile. The single-sign-on Smart Wallet personalizes the experience based on location, time of day, language, and dietary preference, and lets restaurant patrons order and pay right from any web-enabled device or SmartPhone. DigitalTown will exhibit the new Smart.Menu service at the National Restaurant Association conference in May 2017 in Chicago and is partnering with State Restaurant Trade Associations and local Destination Marketing Organizations across the US to introduce the Smart.Menu platform to restaurants of all sizes.
Rob Monster, CEO of DigitalTown concluded: "With more than 27 million of the new domain extensions already registered, many of them at significant premiums to a typical .COM registration, now is the time for registry operators to get serious about adoption and usage by businesses and consumers. DigitalTown's hometown of Seattle is already the headquarters for some of the world's largest domain name registries, including Amazon Registry with 52 extensions, Donuts with 197 extensions and Rightside with 40 extensions. We look forward to partnering with the domain name registry operators, in Seattle and beyond, to make the consumer-facing web Smart."
For more information about the DigitalTown SmartWeb initiative, visit DigitalTown.com/smartweb. To learn more about the Domain industry conference, Namescon, visit Namescon.com. To see the latest statistics for new domain extensions, persons interested may visit ntldstats.com.
About DigitalTown
DigitalTown, Inc. (DGTW) powers Smart Cities to succeed in the Digital Age. The Company provides turn-key hosted solutions to power "Digital Towns," which improve Quality of Life for residents and visitors through integrated solutions for economic development, civic engagement, digital inclusion and Smart Tourism, for cities around the world. For more information about the company, please visit www.digitaltown.com.
Safe Harbor Language: Any statements contained herein related to future events are forward-looking statements and are made pursuant to the safe harbor provisions of the Private Securities Litigation Reform Act 1995. Readers are cautioned not to place undue reliance on forward-looking statements. DigitalTown, Inc. undertakes no obligation to update any such statements to reflect actual events.
Media Contact:
Rob Monster
Chief Executive Officer
DigitalTown, Inc.
(888) 462-3303
rob@digitaltown.com
Powered by