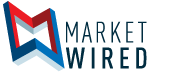 FortisOntario Inc. to Increase Investment in Wataynikaneyap Power LP
/EINPresswire.com/ -- TORONTO, ONTARIO--(Marketwired - Dec 15, 2016) - Wataynikaneyap Power LP is pleased to announce that FortisOntario Inc. ("FortisOntario") through its parent company Fortis Inc. has agreed to increase its share in the ownership of the transmission company by acquiring the interest of Renewable Energy Systems Canada Inc. (RES). As a result of this increased investment, FortisOntario's equity in the Limited Partnership will increase to 49%, while the 22 First Nations communities will continue to hold the remaining 51% interest.
"This increase of our ownership of Wataynikaneyap Power LP demonstrates the solid commitment FortisOntario has to the success of this Project and to our partners," said Scott Hawkes, President of CEO of FortisOntario Inc., and President of Wataynikaneyap Power LP. "FortisOntario firmly believes in the mission and our collective mandate with First Nations to connect communities to the provincial electricity transmission system. Not only will this reduce reliance on high-cost diesel for power, but it will also serve as a platform for further infrastructure and socio-economic development in the North."
RES has agreed to sell its holdings in the Limited Partnership to FortisOntario. RES will remain a strong developer, constructor, and operator in the Canadian renewable generation and energy storage sectors. "RES has made significant contributions to the Project to-date" said Hawkes. "As part of the short term transition plan, RES will remain a service provider to the project while Wataynikaneyap Power LP and Fortis implement resource options, including opportunities to utilize certain resources from the Fortis Group of companies."
"We are very pleased that FortisOntario has shown continued commitment to Wataynikaneyap Power and to the important work that lies ahead in connecting out communities to the grid," said Margaret Kenequanash, Executive Director of Shibogama First Nation Council, and Chair of Wataynikaneyap Power. "This is a transformational project. Along with FortisOntario's participation, First Nations ownership will not only ensure responsible development of infrastructure in our traditional homelands, but it will maximize the health, safety, environmental, social and economic benefits for those First Nations communities that have been unable to provide adequate infrastructure and services to their people."
"We are very proud of the progress that we have made with RES as a partner and we thank them for their tireless support," said Kenequanash.
The closing of the transaction is subject to approval of the Ontario Energy Board. The transaction is expected to close in the first quarter of 2017.
Wataynikaneyap Power is an unprecedented partnership of 22 First Nations who have joined together with FortisOntario to build 1,800 km of transmission lines. The project, currently forecasted to be $1.35 billion, includes the grid reinforcement to Pickle Lake, expanding the grid north of Pickle Lake, and Red Lake to connect remote First Nations communities. Earlier this year the Government of Ontario prioritized the Remote Connection Plan to connect participating First Nations communities, and designated Wataynikaneyap Power LP as the licensed transmitter to undertake the Project.
In addition to the 17 communities that will now be connected, other communities can be expected to be connected to the grid in the near future.
The connection of remote First Nation communities to clean electricity through transmission lines was identified in Ontario's 2013 Long Term Energy Plan. It is expected to save over $1 billion and is estimated to result in over 6.6 million tonnes of avoided CO2 greenhouse gas emissions.
In addition to continued dialogue with First Nations communities with a vested interest in the project, Wataynikaneyap Power's next steps will be to apply to the Ontario Energy Board (OEB) for Leave to Construct the project, as well as to complete all necessary environmental assessment work. Pending permitting, approvals, and a cost sharing agreement between the federal and provincial government, construction is expected to begin in 2018.
About Wataynikaneyap Power:
Wataynikaneyap Power is owned by 22 First Nations communities and FortisOntario. The partnership will develop new transmission facilities to connect remote First Nation communities in Northwestern Ontario, currently powered by diesel generation, which has become financially unsustainable, environmentally risky, and inadequate to meet community needs.
More information about Wataynikaneyap Power can be found at www.wataypower.ca.
About FortisOntario:
FortisOntario is an electric utility, which owns and operates Canadian Niagara Power Inc., Cornwall Street Railway, Light and Power Company Limited and Algoma Power Inc., serving a combined 65,000 customers. FortisOntario also owns regulated transmission assets with approximately 3,430 km of distribution and transmission lines. FortisOntario also holds a 10 per cent share in three other distribution utilities with a combined customer base of approximately 40,000. FortisOntario is a wholly-owned subsidiary of Fortis Inc. ("Fortis") (TSX:FTS)(NYSE:FTS), with total assets of approximately CAD$47 billion and fiscal 2015 revenue of CAD$6.7 billion, serving more than 3 million customers across Canada, the United States and the Caribbean.
For more information, visit www.fortisinc.com, www.sedar.com, or www.sec.gov.
About RES:
Since 1997, RES has been providing development, engineering, construction, and operations services to the utility-scale wind, solar, and energy storage markets across the Americas. The company has constructed more than 1,600 kilometers (km) of transmission lines, including the 344.4km MATL project, and over 9,000 MW of utility-scale renewable energy and energy storage projects, throughout the Americas. RES' corporate office in Canada is located in Montreal, Quebec with a regional office in Oakville, Ontario. For more information, visit www.res-group.com.
Powered by