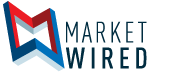 Black Lion Capital Corp. Announces Stock Option Grants and Cancellations
/EINPresswire.com/ -- VANCOUVER, BRITISH COLUMBIA--(Marketwired - Dec 15, 2016) - Black Lion Capital Corp. (TSX VENTURE:BLC.P) ("Black Lion" or the "Company"), a capital pool company, today announced that it has granted an aggregate of 150,000 incentive stock options to a director and officer pursuant to the terms of the Company's stock option plan. Such options are exercisable at the price of $0.10 until December 14, 2021 and are subject to the acceptance of the TSX Venture Exchange. Concurrently therewith, 93,500 incentive stock options have been cancelled.
The options, which vest immediately, and the common shares issuable upon exercise will be subject to a four-month hold period expiring on April 14, 2017.
About the Company
The Company has not commenced commercial operations. The only business of the Company is the identification and evaluation of assets or businesses with a view to completing a "Qualifying Transaction" in accordance with Exchange Policy 2.4 - Capital Pool Companies. For further information please see the Company's prospectus dated January 27, 2016, available on the Company's SEDAR profile at www.sedar.com.
Neither the TSX Venture Exchange nor its Regulation Services Provider (as that term is defined in the policies of the TSX Venture Exchange) accepts responsibility for the accuracy or adequacy of this release.
Black Lion Capital Corp.
Sean Mitchell
Chief Executive Officer, President and Director
604-671-4434

Powered by