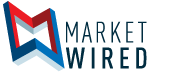 Nautilus Minerals Officer Appointments
/EINPresswire.com/ -- TORONTO, ONTARIO--(Marketwired - Oct 14, 2016) - Nautilus Minerals Inc. (TSX:NUS)(OTCQX:NUSMF)(OTC:NUSMF Nasdaq Intl Designation) (the "Company" or "Nautilus") announces that effective October 14, 2016, it has appointed Mr. Stuart MacKenzie as Company Secretary and Legal Counsel, and Mr. Glenn Withers as Acting Chief Financial Officer of the Company.
Stuart has over 30 years experience in the mining industry, and holds a BSc (honours in Geology) from The University of Alberta, and a law degree from the University of New South Wales. He has extensive experience with TSX, NASDAQ, ASX and POMSoX listings, as well as SEC and SOX requirements. Mr. MacKenzie has served as legal counsel and company secretary for Placer Dome Asia Pacific Limited, Lihir Gold, and Pacific Aluminum, as well as periods working for Blake Dawson Waldron (now Ashurst), Stikeman Elliott and Barrick Gold. Stuart has been admitted to legal practice in Queensland, New South Wales and British Columbia and is a member of the Queensland Law Society.
Glenn has 18 years experience in finance, initially in Investment Banking, with the last 6 years in senior finance positions in oil and gas, drilling and resource companies within the MB Group. Mr. Withers has a bachelor of commerce from the University of South Africa, an MBA from Oxford Brookes and is a Fellow of the Association of Chartered Certified Accountants (ACCA).
For more information please refer to www.nautilusminerals.com.
Neither the TSX nor the OTCQX accepts responsibility for the adequacy or accuracy of this press release.
About Nautilus Minerals Inc.
Nautilus is the first company to explore the ocean floor for polymetallic seafloor massive sulphide deposits. Nautilus was granted the first mining lease for such deposits at the prospect known as Solwara 1, in the territorial waters of Papua New Guinea, where it is aiming to produce copper, gold and silver. The Company has also been granted its environmental permit for this site.
Nautilus also holds highly prospective exploration acreage in the western Pacific (granted and under application), as well as in international waters in the Central Pacific.
A Canadian registered company, Nautilus is listed on the TSX:NUS stock exchange and trades on the OTCQX:NUSMF, and is also a member of the Nasdaq International Designation program. Its corporate office is in Brisbane, Australia. Its major shareholders include MB Holding Company LLC, an Oman based group with interests in mining, oil & gas, which holds a 27% interest and Metalloinvest, the largest iron ore producer in Europe and the CIS, which has a 15% holding (each on a non-diluted basis, excluding loan shares outstanding under the Company's share loan plan).
Powered by