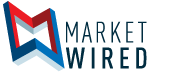 Caspian Energy Announces Appointment of New Chairman and Reinstatement of Trading on the NEX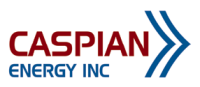 /EINPresswire.com/ -- VANCOUVER, BRITISH COLUMBIA -- (Marketwired) -- 10/04/16 -- Caspian Energy Inc. (NEX: CKZ.H) ("Caspian" or the "Company") is pleased to announce that the Company's board of directors (the "Board") has selected Frank C. Ingriselli, a current director of the Company, to take on the role of Chairman of the Board. Mr. Ingriselli replaces Mr. Michael Nobbs, who voluntarily submitted his resignation to the Board.
Mr. Ingriselli stated, "On behalf of the Board, I would like to thank Michael for service and contributions to the Company as its Chairman, and we appreciate his leadership, especially during these last few years and the challenges faced as a result of the dramatic decline in oil prices."
Mr. Ingriselli has more than 37 years of experience in the energy industry. He is the founder, and currently serves as the Chairman, of PEDEVCO Corp., a New York Stock Exchange-listed energy company he founded in 2011. Mr. Ingriselli began his career at Texaco, Inc. in 1979, serving in various management roles including as President of Texaco International Operations Inc., President and CEO of the Timan Pechora Company (a company owned by affiliates of Texaco, Exxon, Amoco and Norsk Hydro, which was developing an investment in Russia), and in 2000 Mr. Ingriselli was appointed President of Texaco Technology Ventures, which was responsible for all of Texaco's global technology initiatives and investments. In 2001, Mr. Ingriselli retired from Texaco after its merger with Chevron, and in 2005, Mr. Ingriselli founded Erin Energy Corporation (formerly CAMAC Energy Inc.), an independent energy company where he served as its President, Chief Executive Officer and a member of its board of directors from 2005 to July 2010. Mr. Ingriselli currently sits on the Advisory Board of the Eurasia Foundation, a Washington D.C.-based non-profit that funds programs that build and support democratic principles in the Eurasia region. Mr. Ingriselli graduated from Boston University in 1975 with a Bachelor of Science in Business Administration. He also earned a Master of Business Administration degree from New York University in both Finance and International Finance in 1977, and a Juris Doctor degree from Fordham University School of Law in 1979.
Reinstatement of Trading on the NEX
On April 29, 2016, the Company announced that it was anticipating a delay in filing its 2015 annual audited financial statements and related management's discussion and analysis (collectively, the "2015 Financial Documents") and that the Company had applied to the applicable securities regulators for a voluntary management cease trade order ("MCTO").
The Company did not meet the requirements to obtain a MCTO, and accordingly, cease trade orders (collectively, the "CTO") in respect of the Company's shares were issued by the Alberta Securities Commission, the Ontario Securities Commission and the British Columbia Securities Commission (collectively, the "Commissions"). Further, effective May 6, 2016, the TSX Venture Exchange (the "Exchange") suspended trading in the Company's securities as a result of the CTO.
The 2015 Financial Documents were subsequently filed by Caspian on June 3, 2016 and are available on SEDAR at www.sedar.com. The Alberta, British Columbia and Ontario Commissions revoked their cease trade orders relating to Caspian's securities effective June 27, 2016, June 30, 2016 and June 30, 2016, respectively.
On October 3, 2016, following a reinstatement review conducted by the Exchange at the request of the Company, the Exchange granted approval for reinstatement of trading of the Company's shares on the NEX. Trading will be reinstated at the open of the NEX on Wednesday, October 5, 2016.
This news release contains "forward-looking information" within the meaning of applicable Canadian securities legislation which we refer to herein, collectively, as "forward-looking information". Generally, forward-looking information can be identified by the use of forward-looking terminology such as "plans", "expects", or "does not expect", "is expected", "budget", "scheduled", "estimates", "forecasts", "intends", "anticipates", or "does not anticipate", or "believes" or variations of such words and phrases or state that certain actions, events or results "may", "could", "would", "might", or "will be taken", "occur", or "be achieved" and include statements relating to the trading of the Company's securities. Caspian's actual performance, developments and/or results may differ materially from any or all of the forward-looking statements. Further information which may cause results to differ materially from those projected in the forward-looking statements is contained in Caspian's filings with Canadian securities regulatory authorities. All material assumptions used in making forward-looking information are based on management's knowledge of current business conditions and expectations of future business conditions and trends. Although Caspian believes the assumptions used to make such statements are reasonable at this time and has attempted to identify in its continuous disclosure documents important factors that could cause actual results to differ materially from those contained in forward-looking information, there may be other factors that cause results not to be as anticipated, estimated or intended. There can be no assurance that such information will prove to be accurate, as actual results and future events could differ materially from those anticipated in such information. Accordingly, readers should not place undue reliance on forward-looking information. Caspian does not undertake to update any forward-looking information, except in accordance with applicable securities laws.
Neither the TSXV nor its Regulation Services Provider (as that term is defined in the policies of the NEX) accepts responsibility for the adequacy or accuracy of this release.
Contacts:
Caspian Energy Inc.
Frank Ingriselli
Chairman of the Board
925-526-0115


Powered by