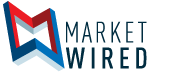 ERF Wireless Continues Restructuring Efforts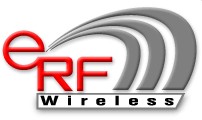 /EINPresswire.com/ -- ERF Wireless Inc. (OTC PINK: ERFB) today announced that it intends to engage the firm of Asset Econometrics Inc. (AEI), a Dallas-based turnaround and workout company, to evaluate the company and its options regarding the possibility of debt restructuring and/or bankruptcy. The company has significantly declined due to the major drop in oil prices and has over the past two years sold off some of its assets to shed itself of a major debt burden but continues to be in financial distress. In addition to the evaluation of the company's current options, AEI will also provide its suggestions to the company as to how it may move forward in the future. AEI will also be talking to the creditors of the company to assess the possibility of completing a non-judicial restructuring without the necessity of a Chapter proceeding. Please visit our website at www.erfwireless.com and or call 281-538-2101. (ERFWG). For further information call Wade Westheimer 214-280-1975.
Forward-Looking Information:
The information in this release may contain forward-looking statements relating to anticipated or expected events, activities, trends or results. Forward-looking statements, can be identified by the use of forward looking terminology such as "believes," "suggests," "expects," "may," "goal," "estimates," "should," "likelihood," "plans," "targets," "intends," "could," or "anticipates," or the negative thereof, or other variations thereon, or comparable terminology, or by discussions of strategy or objectives. Because forward-looking statements relate to matters that have not yet occurred, these statements are inherently subject to risks and uncertainties. These statements are made to provide the public with management's current assessment of our business, and it should not be assumed that that the forward-looking statements will prove to be correct. Security holders are cautioned that such forward- looking statements involve risks and uncertainties. The forward-looking statements contained in this release only as of the date hereof, and we expressly disclaim any obligation or undertaking to report any updates or revisions to any such statement to reflect any change in management's expectations or any change in events, conditions or circumstances on which any such statement is based. Certain factors may cause results to differ materially from those anticipated by some of the statements made in this release. Please carefully review our filings with the Securities and Exchange Commission as we have identified many risk factors that impact our business plan.
Wade Westheimer
Asset Econometrics Inc. (AEI)
Tel: 214-280-1975
Powered by