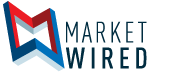 NuoDB Appoints New Chief Marketing Officer and Senior Vice President of Sales to Advance Go-To-Market Strategy
Data Management Innovators Jeff Boehm and Stephen Fahey Join the Company to Build Upon Market Momentum
/EINPresswire.com/ -- CAMBRIDGE, MA--(Marketwired - August 15, 2016) - NuoDB, the database for cloud-enabled applications, today announced the addition of data management expert Jeff Boehm as Chief Marketing Officer (CMO) and Oracle veteran Stephen Fahey as Senior Vice President of Sales to its senior management team. Collectively the two executives will apply their considerable skills and industry expertise to advance the company's go-to-market strategy and further capitalize on market demand for avant-garde database systems.
Boehm brings more than 25 years' experience driving substantial growth for data management companies to his new role at NuoDB, where he will define and execute the next phase of NuoDB's go-to-market approach. With his extensive track record of spurring customer adoption through targeted product and company positioning and program execution, Boehm will drive all aspects of corporate and product marketing to create and capitalize on market demand.
Previously, Boehm held executive and marketing leadership positions at data management market leaders including Qlik, Endeca, Ascential Software, and Business Objects. Most recently Boehm served as vice president of marketing at DataGravity.
"Whether you call it NewSQL, avant-garde, or simply next-generation, the database market is clamoring for an offering that combines the rigor and predictability of traditional transactional databases with the elasticity and flexibility of a NoSQL solution," noted Boehm. "NuoDB is at the forefront of this critical database evolution, and I can't wait to introduce new customers to our unique value proposition."
Fahey, a long-time technology industry veteran, joins NuoDB from Oracle where he held multiple senior sales roles including Regional Vice President of North American Sales, and most recently, Area Vice President of Sales for Oracle Primavera. At Oracle, Fahey consistently guided the team to record sales quarters by correlating his deep understanding of customer objectives and pain with solution benefits. Drawing on his proven experience in expanding the reach and effectiveness of sales teams, Fahey will focus on accelerating adoption of NuoDB in both software companies and enterprises.
Prior to Oracle he served as Vice President of Worldwide Sales and Business Development at Instantis, Inc., and held executive roles at Impress Software, BroadVision, and Lawson Software.
"Modern applications require a different kind of database; one that can adapt to customer demands quickly, scale as needed, and still provide the same level of data resiliency. NuoDB is the only organization that has effectively translated those requirements into database architecture without sacrificing other critical capabilities," said Fahey. "I'm looking forward to helping customers and prospects understand the value NuoDB can bring to their respective organizations as they compete in a dynamic global economy."
"Organizations are continuing to shift away from legacy database applications in favor of modern architectures that capitalize on the efficiencies of cloud delivery models," said Bob Walmsley, president and CEO of NuoDB. "By adding Jeff and Stephen to our executive team, we will have the opportunity to capitalize on our substantial differentiation to capture a much larger piece of the database market."
About NuoDB
NuoDB's purpose-built SQL database combines the simplicity, rigor, and reliability of a traditional relational database with the elasticity and agility provided by the cloud.
As application vendors and enterprises increasingly turn to the hybrid cloud to support a growing customer base, they rely on NuoDB as the only database that can maintain transactional consistency and integrity at scale. These organizations trust NuoDB to meet all their needs as they run applications in the cloud.
NuoDB is headquartered in Cambridge, MA, USA, with offices in Dublin and Belfast. For more information, visit nuodb.com.
Image Available: http://www.marketwire.com/library/MwGo/2016/8/11/11G110303/Images/stephen-fahey-1000px-1c6fffa459268807ba6c2db182fc0e57.jpg
Image Available: http://www.marketwire.com/library/MwGo/2016/8/11/11G110303/Images/jeff-boehm-1000x662-5b85c0a371adbae9928e94141a8e3db0.jpg
Media Contact:
Lorita Ba
lba@nuodb.com
Powered by