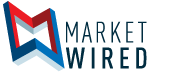 Former State Energy Official Joins SMAA
/EINPresswire.com/ -- CASPER, WY -- (Marketwired) -- 08/08/16 -- SMA Alliance, Inc. (OTC: SMAA)
SMA Alliance CEO, Kit Jennings, announced that Mr. John Nunley has joined the SMA Alliance Board of Advisors. Mr. Nunley directed the energy office of the State of Wyoming for 12 years. While employed with the State of Wyoming, John was appointed to serve on a number of select western energy committees by Wyoming Governors Sullivan, Geringer, and Freudenthal.
Mr. Jennings commented that, "adding John Nunley to the SMA team was coup for the company, as he will enhance the operations of SMA Energy and guide the development of the company's intellectual property portfolio."
Upon resigning from the Wyoming Energy Office, Mr. Nunley continued to serve on several of these committees at Governor Freudenthal's request. Mr. Nunley has an extensive background in the energy business, also serving as Chairman of the National Association of State Energy Officials, an organization representing energy officials from fifty states and five U.S. territories, plus the District of Columbia.
Prior to heading the Wyoming Energy Office, Mr. Nunley worked in electrical design and construction businesses, operating his own successful company for nearly 15 years, directing the switchgear testing division of a nationally known electrical contractor, and serving as Vice-President for Electrical Products, Composite Technology Corporation.
He holds a bachelor's degree in electrical engineering from the University of Wyoming and a master's degree in environmental engineering from the University of Cincinnati.
Safe Harbor: This press release contains forward-looking statements. Such forward-looking statements are subject to a number of risks, assumptions and uncertainties that could cause the Company's actual results to differ materially from those projected in such statements. Forward-looking statements speak only as of the date made and are not guarantees of future performance. We undertake no obligation to publicly revise any forward-looking statements.
Contact:
SMA Alliance, Inc.
info@smaalliance.net


Powered by