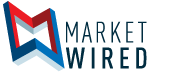 CoroWare Introduces Mixed Reality QuickStart Program
Helps Customers Implement Compelling Augmented or Virtual Reality Experiences

/EINPresswire.com/ -- BELLEVUE, WA -- (Marketwired) -- 07/28/16 -- CoroWare, Inc. (OTC PINK: COWI) today announced the introduction of its Mixed Reality QuickStart Program, merging real and virtual worlds to produce new environments where physical and digital objects co-exist and interact in real time.
Many customers are excited about the possibility of combining augmented reality and virtual reality. Maximizing the potential of augmented reality and virtual reality requires a unique combination of unconventional thinking and pragmatic engineering.
A recent report from investment bank Goldman Sachs predicted that virtual reality and augmented reality have the potential to spawn a multi-billion dollar industry, and possibly be as game changing as the advent of the PC. While the conversation around augmented and virtual reality technologies often focuses on gaming and video entertainment, the Goldman Sachs report theorizes that these use cases will account for less than half of the software market.
"Five or 10 years ago, we used text to communicate. Today, we communicate and share with photos and videos. Tomorrow, we will be able to communicate with experience with augmented and virtual reality," said Lloyd Spencer, president and CEO of CoroWare, Inc. "Augmented and virtual reality will change the face of communication, and we are excited to be one of the industry players who can help customers incorporate these solutions into their businesses."
CoroWare's team of technical professionals can help customers implement compelling augmented and virtual reality solutions by incorporating their expertise in many different disciplines, including:
Developing a business case for implementing augmented or virtual reality
Brainstorming possible applications and strategies
Selecting the best technology for the solution
Thinking creatively to create unique augmented reality experiences
Develop a prototype augmented or virtual reality application -- affordably and efficiently
"CoroWare's QuickStart Programs are an essential aspect of selling advanced technologies such as augmented and virtual reality," said Susan Eustis, President of WinterGreen Research. "CoroWare can help clients take full advantage of available augmented and virtual reality technologies, and generate new user experiences for education, training, and marketing."
CoroWare's Mixed Reality QuickStart Program is available today as a service engagement with flexible pricing based on the customer's needs, starting at $4,999 USD.
For more information, please contact CoroWare Sales by email, sales@coroware.com; or by phone, (800) 641-2676, option 1. For additional details, please visit http://www.coroware.com/mixed-reality-quickstart/.
About CoroWare, Inc.
CoroWare, Inc., headquartered in Bellevue, Washington, is a diversified technology and solutions company with expertise in:
Business Consulting Services: R&D engineering services, business process workflow, software architecture, design and development, content management, console, PC and online game production, marketing coordination and management.
Technology Incubation: Consulting services and custom solutions such as Industrial Internet of Things (IIoT); Mixed Reality for visualization and simulation; and mobile robot platforms for university, government and corporate researchers.
CoroWare' s customers are located in North America, Europe, Asia and the Middle East, spanning multiple industry sectors. CoroWare partners with universities, software and hardware product development companies and non-profit organizations. For more information, please visit www.coroware.com.
Forward-Looking Statement
This press release may contain certain forward-looking statements within the meaning of Section 27A of the Securities Act of 1933, as amended, and Section 21E of the Securities Exchange Act of 1934, as amended. The ability of the Company to complete and file its Fiscal Year 2016 annual report on Form 10K relies on third parties to complete their activities. Investors are cautioned that such forward-looking statements involve risks and uncertainties, which include among others, the inherent uncertainties associated with smaller reporting companies, including without limitation, other risks detailed from time to time in the Company's periodic reports filed with the Securities and Exchange Commission.
CONTACT INFORMATION

Pamela R. Lagano
CoroWare Investor Relations
(800) 641-2676, option 3
investor@coroware.com


Powered by