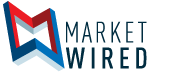 Coates International, Ltd. Meeting With Chinese Delegation and Two of the Top Six Manufacturers From China Went Extremely Well -- Proposals Are to Follow -- Shareholders' Update
/EINPresswire.com/ -- WALL TOWNSHIP, NJ -- (Marketwired) -- 07/14/16 -- Coates International, Ltd. (OTC PINK: COTE) (the "Company") is pleased to announce that the meeting on July 12, 2016, at the Company headquarters with the Chinese delegation went extremely well. Demonstrations of the Coates CSRV industrial electric power generator sets at full load on maximum output and other CSRV products were displayed. The guests were allowed to take photos and videos. Proposals were made by the guests. A preliminary framework of agreements will be forthcoming. The follow up proposals will be put in writing and delivered to the Company as soon as the delegation returns to China.
Company President and CEO, Mr. George J. Coates, comments: "It was a very successful meeting. All demonstrations of the CSRV products operated flawlessly. The delegation expressed great satisfaction and appeared to be extremely impressed. All components removed from the Cummins industrial generator were on display to demonstrate that the CSRV technology eliminates the need for many parts and components. Proposals were made from two major manufacturing companies, one of which is the sixth largest auto component manufacturer in China. The proposals will be put in writing and sent to us for our consideration. The government officials expressed their complete satisfaction and stated they will assist with the whole production ramp-up operations. Mr. Nick Kontonicolas was in attendance at the meeting and brought his China and New York-based assistant and interpreter, Ms. Eva Ma. He announced that funding for the ramp-up of production operations may be in place soon. I believe this is one of the most successful meetings this Company has had to date. When this Company takes off, all poppet valve manufacturers around the world will feel the pinch with their 130 year old poppet valve systems. As Coates ramps up its production operations in the USA and China, the Company footprint in the marketplace will be gigantic with large and small generator sets, trucks, buses and marine engines, motorcycles, automobiles and many more products will be coming on stream. The Company business plan will soon be implemented."
Photos of the meeting have been posted on the company website: www.coatesengine.com.
There can be no assurance that the Company will be successful in any of its endeavors.
Safe Harbor Statement:
This press release contains forward-looking statements that are made pursuant to the safe harbor provisions of the Private Securities Litigation Reform Act of 1995. Please see our filings with the Securities and Exchange Commission. Our public filings with the SEC may be viewed and printed on the website maintained by the SEC at http://www.sec.gov.
Contact Information:

Coates International, Ltd.
Phone: 732-449-7717
Fax: 732-449-0764
www.coatesengine.com
www.mostadvancedengine.com
www.georgejcoates.com


Powered by