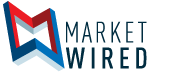 Mr. Nick Kontonicolas to Attend Meetings With Chinese Delegation at Coates International, Ltd. Headquarters in New Jersey, USA on Tuesday, July 12, 2016 -- In Addition to Our Last Release
/EINPresswire.com/ -- WALL TOWNSHIP, NJ -- (Marketwired) -- 07/08/16 -- Coates International, Ltd. (OTC PINK: COTE) (the "Company") is pleased to announce that Mr. Nick Kontonicolas, COO, is to attend the meetings at the Coates International, Ltd. headquarters in New Jersey, USA. Mr. Kontonicolas has experience in working and investing in China for over twenty years. He is presently working on the financing for ramp-up of the Coates International, Ltd. production operations in the USA and Coates Power Ltd. China. He is the President and CEO of C Trade Inc. and has funded many companies also in the oil and gas industry. He is a personal friend of Mr. George J. Coates, our Company President and CEO, for more than 30 years.
Company President and CEO, Mr. George J. Coates, comments: "I have known Nick for at least 30 years. He is an astute businessman and is a personal friend and confidant of mine. It is a pleasure to work with him. The plans are now in place for the ramp-up of production operations of the Coates CSRV products in the USA and China."
There can be no assurance that the Company will be successful in any of its endeavors.
Safe Harbor Statement:
This press release contains forward-looking statements that are made pursuant to the safe harbor provisions of the Private Securities Litigation Reform Act of 1995. Please see our filings with the Securities and Exchange Commission. Our public filings with the SEC may be viewed and printed on the website maintained by the SEC at http://www.sec.gov.
Contact Information:
Coates International, Ltd.
Phone: 732-449-7717
Fax: 732-449-0764
www.coatesengine.com
www.mostadvancedengine.com


Powered by