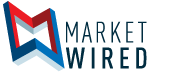 Paula Ewanich Joins Skybox Security as Vice President of People
The New HR Executive Will Support Strategic Growth at Skybox and Its Aggressive Employee Expansion Worldwide
/EINPresswire.com/ -- SAN JOSE, CA--(Marketwired - June 28, 2016) - Skybox® Security, a global leader in security analytics, announced today that Paula Ewanich has joined the company as vice president of people to support the expansion of its global teams. Ms. Ewanich will report to Skybox Founder and CEO Gidi Cohen.
"With our aggressive growth this year, Skybox will increase headcount by approximately 40 percent worldwide," said Cohen. "Paula will be instrumental in leading the integration of new team members as we continue to bring on top cybersecurity talent to help drive the company forward."
Ms. Ewanich has more than 15 years' experience building highly valued HR teams while fostering environments known for transparent communication and flawless employee integration. She has held senior management positions at companies including Imperva, InvenSense and NetLogic (acquired by Broadcom). Ms. Ewanich holds a Bachelor of Science in Business Administration from San Jose State University, is a certified coach through The Coaches Training Institute (CTI) and is a founding member of The Coaching Fellowship, where she is passionately focused on working with millennial women who are in the launch phase of their careers.
"For a fast-growing company like Skybox, the scarcest commodity is not customers, technology or capital. It's people," said Ewanich. "My focus will be to support our executive team with their biggest strategic priority: bringing on the best talent around the world and helping to transition them into the company. This integration, from day one, is key to building a strong team that can keep up with this company's pace and ensure employees are fulfilled and pursuing their passions."
Skybox is planning employee hires in all departments, including sales, research and development, customer care and marketing. This will enable the company to expand sales and support for its growing enterprise customer base in more than 50 countries and accelerate its product roadmap. It will also enable Skybox to capitalize quickly on the clear need among enterprises for security solutions that give better visibility of their attack surface and help CISOs understand and remediate vulnerabilities and threats within the context of the business.
Skybox Security has major operations in North America, EMEA and APAC. For more information on job openings worldwide, visit Skybox Careers.
Tweet This:
@skyboxsecurity appoints Paula Ewanich as VP of people to staff worldwide expansion #infosec #HR https://www.skyboxsecurity.com/about-us/news-and-events/press-releases/paula-ewanich-joins-skybox-security-vice-president-people
About Skybox Security
www.skyboxsecurity.com
Skybox arms security leaders with a powerful set of integrated security solutions that give unprecedented visibility of the attack surface and key Indicators of Exposure (IOEs), such as exploitable attack vectors, hot spots of vulnerabilities, network security misconfigurations and risky firewall access rules. By extracting actionable intelligence from data using modeling, simulation and analytics, Skybox gives leaders the insight needed to quickly make decisions about how to best address threat exposures that put their organization at risk, increasing operational efficiency by as much as 90 percent. Our award-winning solutions are used by the world's most security-conscious enterprises and government agencies for vulnerability management, threat intelligence management and security policy management, including Forbes Global 2000 enterprises.
© 2016 Skybox Security, Inc. All rights reserved. Skybox Security and the Skybox Security logo are either registered trademarks or trademarks of Skybox Security, Inc., in the United States and/or other countries. All other trademarks are the property of their respective owners. Product specifications subject to change at any time without prior notice.
Tawnya Lancaster
Director of Brand and Communications
Skybox Security
408.205.1618
Tawnya.lancaster@skyboxsecurity.com

David Libby
2pinz for Skybox Security
415.518.6611
david@2pinz.com
Powered by