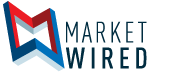 CoroWare Issues Shareholder Update
Achieving Operational Profitability and Attracting Long Term Investment

/EINPresswire.com/ -- BELLEVUE, WA -- (Marketwired) -- 06/13/16 -- CoroWare, Inc. (OTC PINK: COWI) today issued the following shareholder update letter from Lloyd Spencer, CEO and Chairman.
To our valued shareholders:
As President and CEO of CoroWare, I want to thank you for your continued patience and support. This shareholder update will address questions about our plans for 2016 and 2017 to achieve operational profitability, steadily extinguish convertible debt, and further grow our business in the coming 18 months.
The Net Effect of Non-Cash Derivative Liabilities
We recently received a number of questions about CoroWare's Net Loss as opposed to its Loss from Operations during the three months ended March 31, 2016 ("Q1-2016").
CoroWare's Q1-2016 Net Loss was overwhelmingly due to a change in non-cash derivative liabilities -- ($3,113,117) -- and the extinguishment of convertible debt -- ($3,689,590) -- that resulted from consolidating all of the outstanding principal and interest due to YA Global -- $2,829,690 -- from various notes that were outstanding from early 2006 through January 7, 2016.
These non-cash derivative liabilities are not relevant to the company's operational income, expenses and profitability, and therefore distort the company's operating performance and its efforts to improve operational profitability.
Improving Operational Profitability
Achieving operational profitability has been the focus of CoroWare's management team. Although the Loss from Operations during the 2016 Period ($301,721) was significant, this operational loss included non-recurring accounting, legal, research and development, and marketing expenses.
More specifically, CoroWare has reorganized its robotics & automation team in order to improve operational profitability. In addition, CoroWare's management team focused its attention on delivering its consulting services more cost effectively.
As a result, we anticipate that these changes will help improve CoroWare's gross margins and operational profitability.
Attracting Long Term Investment
During Q1-2016, CoroWare entered into discussions with individual investors and institutional investors who expressed an interest in making longer-term investments that could help CoroWare:
reduce financing costs and improve profitability
fund R&D initiatives in mobile robotics, Internet of Things, and augmented reality that can accelerate new revenues
finance strategic joint venture and acquisition opportunities
At the conclusion of our discussions with potential investors, experienced investment advisors and I concluded that CoroWare must first extinguish its legacy convertible debt by:
employing forbearance agreements in combination with affordable cash payment plans
replacing legacy convertible debt with convertible debt or preferred equity whose terms benefit the Company and its shareholders
employing debt-to-equity conversions in a manner that protects the interests of current shareholders as best possible
While CoroWare's Board of Directors cannot make any guarantees -- nor say with any certainty -- that these steps will be successful, we believe that they are necessary for achieving sustainable profitability and steady revenue growth in fiscal years 2016 and 2017.
In Closing
Speaking on behalf of CoroWare's employees and management team, we believe that we have the talent, expertise and approach necessary to grow our business successfully. In that vein, we would like to thank our Shareholders again for their continued support, and we look forward to reporting our progress to our Shareholders as we continue to execute on our plans.
Lloyd Spencer
President and CEO
About CoroWare, Inc.
CoroWare, Inc., headquartered in Bellevue, Washington, is a diversified technology and solutions company with expertise in:
Business Consulting Services: R&D engineering services; business process workflow; software architecture, design and development; content management; console, PC and online game production; marketing coordination and management.
Robotics and Automation: Custom engineering such as visualization, simulation and software development; and mobile robot platforms for university, government and corporate researchers
CoroWare's customers are located in North America, Europe, Asia and the Middle East, and span multiple industry sectors -- including universities, software and hardware product development companies, and non-profit organizations. For more information, please visit www.coroware.com.
Forward-Looking Statement
This press release may contain certain forward-looking statements within the meaning of Section 27A of the Securities Act of 1933, as amended, and Section 21E of the Securities Exchange Act of 1934, as amended. The ability of the Company to complete and file its Fiscal Year 2015 annual report on Form 10K relies on third parties to complete their activities. Investors are cautioned that such forward-looking statements involve risks and uncertainties, which include among others, the inherent uncertainties associated with smaller reporting companies, including without limitation, other risks detailed from time to time in the Company's periodic reports filed with the Securities and Exchange Commission.
Contact:

CoroWare Investor Relations
(800) 641-2676, option 3
investor@coroware.com


Powered by