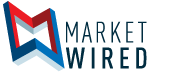 Atrion Corporation Declares Quarterly Cash Dividend
ALLEN, TX--(Marketwired - May 24, 2016) - Atrion Corporation (NASDAQ: ATRI) today announced that its Board of Directors declared a quarterly cash dividend of $0.90 per share on the Company's outstanding Common Stock. This dividend will be payable on June 30, 2016 to stockholders of record at the close of business on June 15, 2016.
/EINPresswire.com/ -- Atrion Corporation develops and manufactures products primarily for medical applications. The Company's website is www.atrioncorp.com.
Contact:
Jeffery Strickland
Vice President and Chief Financial Officer
(972) 390-9800
Powered by