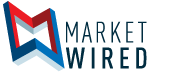 Argentex Security Holders Vote in Favor of Acquisition by Austral Gold Limited
/EINPresswire.com/ -- VANCOUVER, BRITISH COLUMBIA -- (Marketwired) -- 05/17/16 -- Argentex Mining Corporation ("Argentex" or the "Company") (TSX VENTURE: ATX)(OTC PINK: AGXMF) is pleased to announce that, at the Special Meeting of security holders of Argentex held on May 17th, 2016, a substantial majority of the Argentex securities present at the meeting in person or by proxy approved the proposed acquisition of Argentex by Austral Gold Limited by way of a plan of arrangement.
The Company will now work on obtaining regulatory and Court approval in order to close the transaction.
About Austral Gold
Austral Gold Limited is listed on the Australian Securities Exchange (ASX: AGD) and is a growing precious metals mining and exploration company building a portfolio of assets in South America. The Company's flagship Guanaco project in Chile is a low-cost producing mine with further exploration upside. With an experienced and highly regarded major shareholder, Austral Gold is strengthening its asset base by investing in new precious metals projects in Chile and Argentina that have near-term development potential. For more information, please consult the company's website www.australgold.com.au.
About Argentex
Argentex Mining Corporation is an exploration company focused on advancing its Pinguino silver-gold project in Santa Cruz, Argentina. In total, Argentex owns 100% of the mineral rights to more than 27 properties located within approximately 107,000 hectares of highly prospective land located in the Santa Cruz and Rio Negro provinces.
Shares of Argentex common stock trade under the symbol ATX on the TSX Venture Exchange and under the symbol AGXMF on the OTC PINK.
Neither TSX Venture Exchange nor its Regulation Services Provider (as that term is defined in the policies of the TSX Venture Exchange) accepts responsibility for the adequacy or accuracy of this release.
On behalf of Argentex Mining Corporation:
Michael Brown, President and CEO
Statements in this news release that are not historical facts are forward-looking statements that are subject to risks and uncertainties. Words such as "expects", "intends", "plans", "may", "could", "should", "anticipates", "likely", "believes" and words of similar import also identify forward-looking statements. Forward-looking statements in this news release include those concerning regulatory and court approval and the completion of the proposed business combination. Actual results may differ materially from those currently anticipated due to a number of factors beyond our control. These risks and uncertainties include, among other things: the risk that one or the other parties to the transaction fails to satisfy one or more of the conditions precedent to completing the transaction, as well as the possibility that any of the financial and other information upon which management bases its analysis of the transaction is inaccurate or incomplete. Other risks are described in the Company's public disclosure documents filed on the SEDAR website maintained by the Canadian Securities Administrators.
Contacts:
Argentex Mining Corporation
Michael Brown
President and CEO
604-568-2496
info@argentexmining.com
www.argentexmining.com


Powered by