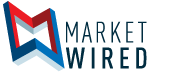 MIND CTI Reports First Quarter 2016 Results
* MIND CTI to Host Annual Meeting of Shareholders; * MIND CTI Receives TM Forum Frameworx Conformance Certification
/EINPresswire.com/ -- YOQNEAM, ISRAEL--(Marketwired - May 05, 2016) - MIND C.T.I. LTD. -- (NASDAQ: MNDO), a leading provider of convergent end-to-end prepaid/postpaid billing and customer care product based solutions for service providers as well as unified communications analytics and call accounting solutions for enterprises, today announced results for its first quarter ended March 31, 2016.
The following will summarize our major achievements in the first quarter of 2016 as well as our business. Full financial results can be found in the Investor Information section of our website at www.mindcti.com/investor/PressReleases.asp and in our Form 6-K.
Financial Highlights
Revenues were $4.6 million, compared with $5.7 million in the first quarter of 2015 and compared with $4.8 million in the fourth quarter of 2015.
Operating income was $1.1 million, or 25% of total revenues, compared with $1.6 million in the first quarter of 2015, or 27% of total revenues.
Net income was $1.2 million, or $0.06 per share, compared with $0.9 million, or $0.05 per share in the first quarter of 2015.
New win and follow-on orders.
Cash flow from operating activities was $0.7 million, compared with $1.7 million in the first quarter of 2015.
As of March 31, 2016 we had 319 employees in our offices, compared with 354 as of March 31, 2015.
Monica Iancu, MIND CTI CEO, commented: "In today's highly competitive telecom markets, MVNO's and rural carriers encounter difficulties in competing with the larger players and many of them sell their operations. During our twenty years of operation, we have experienced similar market trend changes and we executed successfully in shifting our focus towards new opportunities. Our versatile and comprehensive billing platform fits perfectly with quad play service providers. In Q1 we successfully completed our deployment for such a quad play carrier, including billing for cable deployment that includes also workforce management. As previously announced, consolidation in the telecom markets was not favorable to us and many decision processes are extended or constantly delayed. We continue investing in technology, seeking to enter new markets and focusing on our profitability targets."
One Win and Multiple Follow-on Orders
The win is with a new start up carrier in the Caribbean, a region in which we are already active. MIND signed a new contract to support convergent postpaid and prepaid for their 4G (VoLTE and LTE) wireless business.
Similar to all other quarters, as our customers diversify and enhance their businesses, they increase their relationship with us and we receive follow-on orders. This quarter's follow-on orders include agreements with existing customers to support enhancements related to deployment of LTE networks and support of Voice over LTE (VoLTE), as well as specific customizations and additional professional services.
Cash Position and Annual Dividend Distribution
Our cash position, including long-term available-for-sale securities, was $15.2 million as of March 31, 2016, after the payment of the annual cash dividend.
As previously announced, the Board declared on February 24, 2016 a cash dividend of $0.27 per share before withholding tax, which was paid in full in March 2016.
The dividend declared and distributed was approximately $5.2 million.
Revenue Distribution
Revenues in the Americas represented 66%, revenues in Europe represented 22% and revenues in the rest of the world represented 12% of our total revenues.
Revenues from customer care and billing software totaled $3.8 million, or 83% of total revenues, while revenues from enterprise call accounting software totaled $0.8 million, or 17% of total revenues.
Revenues from licenses were $0.6 million, or 13% of total revenues, while revenues from maintenance and additional services were $4.0 million, or 87% of total revenues.
TM Forum Frameworx Conformance Certification
TM Forum is the global industry association for digital business, connecting leading companies and diverse ecosystems to accelerate the forum members' successful digital business transformation.
We believe that Frameworx conformance influences service providers' buying decisions, as in recent years many service providers worldwide mandate Frameworx conformance from their suppliers. Standards-conformant solutions enable operators to streamline systems integration with an end-to-end real-time charging and billing environment.
Our Billing and Customer Care product, MINDBill, was certified as conformant to TM Forum Frameworx.
MIND is the first company to certify to the new 15.0 standard and scored the highest possible score. Each certified process element was measured using the Business Process Framework (eTOM) conformance scale.
The certification results are available on TM Forum's web site at: https://www.tmforum.org/certifications-awarded.
AGM
MIND also announced today that its 2016 Annual General Meeting of Shareholders will be held on Thursday, August 11, 2016 at 10:00 A.M. (Israel time), at the offices of the Company, Industrial Park, Building 7, Yoqneam 20692, Israel.
Shareholders of record at the close of business on July 8, 2016 are entitled to vote at the Meeting. All shareholders are cordially invited to attend the Meeting in person. Proxy statements and proxy cards for use by shareholders that cannot attend the meeting in person will be sent by mail to shareholders that hold shares registered with the American Stock Transfer & Trust Company, including shares held via DTC members.
The agenda of the meeting is as follows:
to re-appoint Brightman Almagor Zohar & Co. (member of Deloitte Touche Tohmatsu) as the Company's independent auditor until the close of the next Annual General Meeting and to authorize the Board of Directors of the Company to determine its remuneration or to delegate the Audit Committee thereof to do so;
to re-elect Ms. Monica Iancu, as a Class I director of the Company until the 2019 Annual General Meeting of Shareholders of the Company;
to approve an amendment to the Company's Articles of Association; and
to discuss the Company's audited financial statements for the year ended December 31, 2015.
About MIND
MIND CTI Ltd. is a leading provider of convergent end-to-end billing and customer care product based solutions for service providers as well as unified communications analytics and call accounting solutions for enterprises. MIND provides a complete range of billing applications for any business model (license, managed service or complete outsourced billing service) for Wireless, Wireline, Cable, IP Services and Quad-play carriers in more than 40 countries around the world. A global company, with over twenty years of experience in providing solutions to carriers and enterprises, MIND operates from offices in the United States, Romania and Israel.
Cautionary Statement for Purposes of the "Safe Harbor" Provisions of the Private Securities Litigation Reform Act of 1995: All statements other than historical facts included in the foregoing press release regarding the Company's business strategy are "forward-looking statements." These statements are based on management's beliefs and assumptions and on information currently available to management. Forward-looking statements are not guarantees of future performance, and actual results may materially differ. The forward-looking statements involve risks, uncertainties, and assumptions, including the risks discussed in the Company's filings with the United States Securities Exchange Commission. The Company does not undertake to update any forward-looking information.
For more information please contact:
Andrea Dray
MIND CTI Ltd.
Tel: +972-4-993-6666
Email contact

Powered by