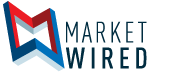 ikeGPS Appoints Dennis Bencala as Chief Financial Officer
Bencala Brings High-Growth Public Technology Company Experience
/EINPresswire.com/ -- BROOMFIELD, CO--(Marketwired - April 28, 2016) - ikeGPS (NZX: IKE) announces the appointment of Dennis Bencala as its chief financial officer.
For more than 30 years, Bencala has worked in Silicon Valley for high-growth public technology companies. Bencala has served as CFO and vice president of finance at NASDAQ-listed Ikanos Communication Inc., CFO and corporate controller of NASDAQ-listed SiRF Technology Holdings Inc., CFO at venture capital-backed Renewable Energy Test Center Inc., and corporate controller of venture capital-backed and Hong Kong-listed ScanVision Inc.
When Bencala joined SiRF Technology Inc., a fabless GPS semiconductor company, the business earned less than $10 million in revenue. There, Bencala oversaw the company's financial planning, IPO on NASDAQ and subsequent growth to more than $300 million in revenue. During that time, Bencala developed a skilled accounting and financial management team that managed and reported the company's financial performance. Bencala also oversaw the growth of the corporate finance team from pre-IPO and the integration, financial structuring and capital structuring of seven strategic acquisitions and mergers, ranging in value from under $10 million to more than $230 million.
Following the merger of SiRF Technology Holdings Inc. with Cambridge Silicon Radio, Bencala served as CFO for Renewable Energy Test Center Inc. and Ikanos Communications Inc., a NASDAQ-listed semiconductor and software company with products for network equipment manufacturers and telecommunications service providers. Qualcomm Incorporated acquired Ikanos Communications in September 2015.
"Dennis brings a wealth of experience in helping technology companies transition to the NASDAQ stock exchange," says Glenn Milnes, CEO of ikeGPS. "We're confident that Dennis will help us reach our financial growth goals, and we're delighted to bring him onto our team."
Bencala will be responsible for ikeGPS' finance and administrative functions as well as financial strategy. Given Bencala's extensive experience and leadership in U.S. capital markets, ikeGPS is well-positioned to execute the next phase of its U.S. growth strategy.
About ikeGPS
ikeGPS is changing the way the world is measured, utilizing its smart laser measurement solutions to capture, record and export measurement data. Numerous vertical industries and field data collection-based professionals use ikeGPS products to modernize the way measurements are taken and shared. ikeGPS's product portfolio includes IKE and Spike.
IKE is an all-in-one, configurable hardware and software solution that increases accuracy and quality while reducing costs for electric utilities, communication companies and engineering service providers engaged in aerial fiber deployments, joint-use applications and utility pole-related construction projects. IKE solutions have also been successfully adopted by public safety, civil engineering, transportation, federal and city governments, and intelligence agencies for a variety of field data collection needs.
Spike is a comprehensive but simple-to-use smartphone measurement solution. The Spike device, Spike mobile and web apps, and commercial smartphone or tablets work together to change the way measurements are taken and shared. From a Spike photo, a user can capture measurements, including height, width, area, length and target location. Measurements and location data are saved with the picture and can be easily shared in real time or uploaded to the Spike cloud for further analysis. Spike has been rapidly adopted by numerous industries, including construction, real estate, and sign and graphics for property inspection and building measurements.
ikeGPS is headquartered in Wellington, New Zealand, and is listed on the New Zealand Stock Exchange under the stock symbol IKE. The company's global sales, marketing and customer support teams are based in Broomfield, Colorado, with a regional office in Seattle.
Image Available: http://www.marketwire.com/library/MwGo/2016/4/27/11G095503/Images/Dennis_Bencala_Head_Shot_jpg-80b7b8bfd3828c4ba6c007698023273b.jpg
Contact
ikeGPS, Inc.
Amanda McGrory-Dixon
Marketing Communications Manager
+1 303-222-3218 x713
amanda.dixon@ikegps.com
Powered by