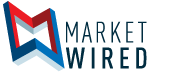 Timothy Brown Joins Evolve BioSystems as Chief Operating Officer
Continuing to Build Its Strong Leadership Team to Improve Lifelong Health Trajectories of Infants, Evolve Hires Brown, Former Senior Vice President and General Manager of Mead Johnson Nutrition
/EINPresswire.com/ -- DAVIS, CA -- (Marketwired) -- 04/11/16 -- Evolve Biosystems, Inc., a mid-stage microbiome company developing novel solutions to resolve dysbiosis in digestive health, is pleased to announce the hiring of Timothy Brown as Chief Operating Officer, effective May 1, 2016. As COO of Evolve, Tim will direct the global entry of the Company's revolutionary infant nutrition products into the commercial marketplace.
Infant gut dysbiosis is an unintended consequence of increasing rates of Cesarean Section birth, excessive hygiene and antibiotic use. This dysbiosis appears to be correlated with metabolic disruptions later in life including obesity, type I diabetes, atopy, food allergies, and asthma. The Company's immediate focus is to commercialize microbiome modifying products for newborn health, a unique offering based on an important and emerging field of science.
"A growing body of clinical research indicates that early programming of the microbiome is a key component to lifelong optimal health," says Dr. David Kyle, the company's Chief Executive Officer. "Evolve has developed and tested products that can return the infant's gut microbiome to its original natural state. The addition of Tim to our team at this time will have a major impact on driving our commercialization efforts to get these solutions into the global market as soon as possible."
Brown, a former US Naval officer with an MBA from Cornell University, brings over 23 years of experience with leading consumer goods companies, notably Mead Johnson Nutrition and Procter & Gamble. During his career, Tim moved quickly into senior leadership roles and achieved outstanding results by leveraging a deep expertise across a broad variety of customers and channels to launch new, innovative products in the developed and developing world.
"Evolve has a unique and market-ready approach to restoring the infant gut microbiome at a critical early stage of life. I'm thrilled to join a team with solid scientific expertise and an impassioned mission to improve the health trajectory of all newborn infants worldwide," said Brown.
"Evolve is a shining example of a successful translation of 15 years of work by scientists at the University of California at Davis into a commercial enterprise for the benefit of all mankind," said Professor Bruce German, Head of the Foods for Health Institute of the UC Davis and Chairman of the Board of Evolve Biosciences. "Evolve aims to deliver the proper nutritional components to normalize the infant's gut microbiome, and to greatly improve long term health. Bringing Tim on board is a monumental leap forward for Evolve in reaching this goal."
About Evolve Biosystems
Evolve Biosystems, Inc. is a privately-held microbiome company dedicated to developing and bringing to market the next generation of products to establish, restore, and maintain a healthy human microbiome across a range of unmet clinical needs. Evolve is a spin-out from the Foods For Health Institute (FFHI) at the University of California at Davis and builds on more than a decade of research into understanding the uniqueness of the infant microbiome and its intimate interaction with breast milk components. Having led to the discovery and development of products to restore the human infant microbiome to its natural state, Evolve's discovery platform is now being applied to solving dysbiosis issues throughout the human life cycle as well as in similar problems in production animal species. Evolve completed a seed funding round in 2014 and is undertaking multiple clinical trials to confirm the value of its proprietary prebiotic and probiotic assets in returning an infant's microbiome to its naturally evolved state. Dr. Kyle was a founder and executive officer at Martek Biosciences, a biotechnology company similarly focused on infant nutrition which was acquired by DSM in 2010 for $1.1 B.
Tracy Shafizadeh, Ph.D.
Director of Scientific Communications
Evolve Biosystems, Inc.
Email Contact


Powered by