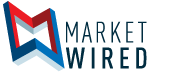 Raging River Capital LP Exposes More Conflicts of Interest at Taseko Mines Limited
/EINPresswire.com/ -- VANCOUVER, BRITISH COLUMBIA -- (Marketwired) -- 04/07/16 --

                    
                    --  Letter to shareholders reveals the systemic conflicts of interest at
                        Taseko Mines and documents the current board's failure to respond
                        adequately
                    --  Raging River will release its comprehensive plan for Taseko Mines in a
                        live telephone town hall and webcast on Wednesday, April 13, 2016 at
                        11:00am (ET)
                    
                    
Raging River Capital LP ("Raging River") releases a letter to shareholders exposing new details about the systemic and ongoing conflicts of interest at Taseko Mines Limited (TSX: TKO)(NYSE MKT: TGB) ("Taseko Mines") that have benefited three conflicted directors-Ronald Thiessen, Russell Hallbauer and Robert Dickinson-and their other company, Hunter Dickinson. Raging River also reveals the inadequate response Taseko Mines has taken in ending these conflicts of interest and warns shareholders not to be fooled by the smokescreens they are putting in place to protect their golden goose.
While the full text of the letter can be viewed here, at www.atrustedtaseko.com, or at Taseko Mines' SEDAR profile at www.sedar.com, new revelations include:

                    
                    1.  Conflicted acquisition of Curis Resources Ltd. without requisite
                        shareholder approval. Evidence of a significant overlap of Taseko Mines'
                        directors and officers with those of Hunter Dickinson and the company
                        they were acquiring for over $100 million, Curis Resources Ltd., such
                        that the "independent" committee struck to assess the transaction was
                        not so independent, and Raging River believes that the transaction ran
                        afoul of applicable laws designed to protect shareholders in related
                        party transactions.
                    
                    2.  Exposure of another "buddy bailout" of Misty Mountain Gold Ltd., that
                        once again included numerous Hunter Dickinson representatives on its
                        board.  Taseko purchased the Harmony Project from Misty Mountain in
                        October 2001 for an estimated $65 million. What happened to this
                        project? In Taseko Mines' own words, it "was written down to a nominal
                        value in 2004" as "there had not been significant exploration or
                        development conducted". In under three years, the value of the project
                        went from $65 million to zero.
                    
                    3.  Revelation of a high compensation risk. The leading independent proxy
                        advisor and industry standard bearer, Institutional Shareholder Services
                        ("ISS"), has assessed Taseko Mines' compensation program and found it to
                        be so deficient that it ranked in the bottom 10% of index or region
                        peers whose compensation program ISS has assessed. What Taseko Mines
                        doesn't want you to know is that they have been determined to have a
                        "high compensation risk". In fact, on the risk scale they reached a 9
                        out of 10! This means the way and amount they pay Hallbauer and the rest
                        of management is wholly divorced from good corporate governance and at
                        extreme odds with the interests of shareholders. Why hasn't the board
                        done anything to address this? Cronyism.
                    
                    4.  Systemic cronyism. The poor leadership and Hunter Dickinson influence at
                        Taseko Mines is augmented by what Raging River believes to be the
                        cronyism which influences the selection of its "independent" directors.
                        Three of the four so-called current "independent" directors have had
                        significant relationships with the conflicted directors prior to joining
                        the board. Not only are these "independent" board members close to
                        Hunter Dickinson, they have been paid handsomely in retirement, on
                        average almost $250,000 per year. With a 'buddies board', who is looking
                        out for shareholders?
                    
                    5.  Previous insolvency involving Taseko Mines' Chairman Ronald Thiessen.
                        Thiessen was the Chairman of the board of Great Basin Gold Ltd. when it
                        filed under the Companies' Creditors Arrangement Act. Raging River
                        believes raising the issue of insolvency in respect of others is a
                        desperate and failed attempt to distract shareholders from Thiessen's
                        own history of insolvency. Numerous questions surround the role he
                        played in this insolvency.
                    
                    6.  Pattern of value destruction. For decades, Thiessen, Hallbauer and
                        Dickinson have left a trail of value destruction behind them. Each has a
                        track record of negative total shareholder return, as shown below:
                    
                    
                                 --------------------------------------------------
                                      Annualized Total Shareholder Return (TSR)
                                 --------------------------------------------------
                                 Robert Dickinson         Average TSR
                                 --------------------------------------------------
                                      Executive           -21.47%
                                 --------------------------------------------------
                                      Director            -14.49%
                                 --------------------------------------------------
                                 Ronald Thiessen          Average TSR
                                 --------------------------------------------------
                                      Executive           -9.87%
                                 --------------------------------------------------
                                      Director            -9.02%
                                 --------------------------------------------------
                                 Russell Hallbauer        Average TSR
                                 --------------------------------------------------
                                      Executive           -5.01%
                                 --------------------------------------------------
                                      Director            -19.96%
                                 --------------------------------------------------
                    
                    
Average TSR: Calculated as an average of the annualized total shareholder returns achieved over each director's respective tenure as a public company executive or director, as sourced from Bloomberg on March 31, 2016 and assuming dividend reinvestment.
Raging River also announces it will be holding a telephone town hall and webcast where it will provide full details about its plan to create long-term value for all stakeholders and give shareholders a chance to ask the director nominees questions directly. Town hall details:
Wednesday, April 13th, 2016 at 11:00am (ET)
Conference ID: 83971136
Participant call-in: (647) 788-4919 Local and International or (877) 291-4570 (North American toll free number)
Webcast is broadcast live and archived at: www.gowebcasting.com/lobby/7436
If you are unable to join, a replay will be available:
Replay number: (416) 621-4642 Local and International or (800) 585-8367 (North American toll free number)
Conference ID: 83971136
Available until: 11:59 pm on April 27th, 2016
SHAREHOLDERS ARE ENCOURAGED TO VOTE FOR CHANGE
Shareholders are encouraged to vote their BLUE proxy or VIF "FOR" the removal of each of the self-interested and conflicted incumbent Taseko directors: Ronald Thiessen, Russell Hallbauer and Robert Dickinson and the election of the following four independent and highly qualified new directors to the board: Paul Blythe, Randy Davenport, Henry Park and Mark Radzik.
Shareholders with questions should contact Kingsdale Shareholder Services at 1-888-518-6832 toll-free in North America, or 1-416-867-2272 outside of North America, or by email at contactus@kingsdaleshareholder.com.
ADVISORS
Raging River has engaged Norton Rose Fulbright Canada LLP as its legal advisor and Kingsdale Shareholder Services as its strategic and communications advisor and proxy solicitor.
Contacts:
Media:
Kingsdale Shareholder Services
Ian Robertson
Executive Vice President, Communication Strategy
Direct: 416.867.2333; Cell: 647.621.2646
irobertson@kingsdaleshareholder.com


Powered by