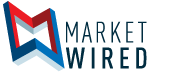 Columbus Gold Announces Steps to Unlock Value for All Shareholders of Eastmain Resources
Entrenched Management of Eastmain has Failed to Enhance Shareholder Value Significant Shareholders of Eastmain Support Board Change
/EINPresswire.com/ -- VANCOUVER, BRITISH COLUMBIA -- (Marketwired) -- 03/28/16 -- Columbus Gold Corp. ((TSX: CGT)(OTCQX: CBGDF) ("Columbus") has provided notice to Eastmain Resources Inc. (TSX: ER) ("Eastmain") of its intention to nominate five new directors to Eastmain's Board at Eastmain's annual and special meeting of shareholders to be held on April 25, 2016 (the "Meeting").
Significant Percentage of Eastmain Shareholders Support Board Change
It has come to the attention of Columbus, which holds 2,675,000 common shares of Eastmain, that its concerns are shared by several other shareholders holding a significant percentage of the shares of Eastmain (collectively, the "Concerned Shareholders").
Lack of Progress under Current Eastmain Management
The Concerned Shareholders are dissatisfied that, after more than 21 years under the leadership of the same President and Chief Executive Officer, Eastmain has not made sufficient progress in advancing its projects. The lack of progress is disappointing given the quality of Eastmain's assets. Management of Eastmain continue to enjoy the benefits of their entrenched position while shareholders have not realized the true potential of their investment.
Columbus believes that the value of Eastmain can be unlocked, and in order to achieve this goal it will be necessary to change the Board of Eastmain to one with strong capital markets and transactional experience, and proven leadership.
Brighter Direction for All Shareholders under Experienced New Board
Columbus proposes to reconstitute the Board of Eastmain with the following five highly qualified nominees:

                    
                    --  two Columbus directors, Robert Giustra and Peter Gianulis;
                    --  two directors who are independent of Columbus, Shawn Wallace and Geoff
                        Stanley; and
                    --  Michel Jebrak, an independent advisor to Columbus on community and
                        social responsibility and on Quebec and French government relations.
                    
                    
On successful completion of the reconstitution of the Board, Laurence Curtis, a highly respected and qualified existing and recent Eastmain Board appointee, will be invited to join the Board; should he wish to remain a director.
Eastmain's technical team will be evaluated and reinvigorated with the task of accelerating exploration at the Clearwater Project. With this goal in mind, the Eau Claire gold deposit will be put on a more rapid path to completion of a definitive feasibility study.
The reconstituted Board will consider strategic alternatives, and evaluate all proposals (including by parties related to the nominees, if any) in a robust, credible and transparent process, to maximize the value of Eastmain for all its shareholders.
The five nominees proposed by Columbus have an exceptional track record of success in the junior mining sector and a wealth of experience in every aspect of the industry. They include:
Robert Giustra - Mr. Giustra is the Chairman and CEO of Columbus Gold Corp., which in 2015 was selected from a peer group of some 1,200 mining companies as a TSX Venture 50 company - a ranking of the top 10 companies in each of the five major industry sectors that make up the TSX Venture Exchange. He has been actively engaged in funding and managing mining companies for more than 23 years. He is a former investment banker with the Quebec based national investment dealer Whalen Beliveau (later acquired by Canaccord Capital) where he co-founded the institutional equity sales department with a specialist focus on the mining sector. He has raised millions of dollars for the exploration and development of mining projects globally, and has held director and senior executive positions with a number of listed mining companies. Mr. Giustra has completed option and joint venture arrangements on numerous mineral exploration projects and has successfully negotiated agreements with some of the world's leading miners, including Teck Resources Limited, Agnico Eagle Mines Limited, IAMGOLD Corporation, First Quantum Minerals Ltd., Nord Gold N.V., Alacer Gold Corp., and the world's two largest gold mining companies, Newmont Mining Corporation and Barrick Gold Corporation. Mr. Giustra is a member of the TSX Venture Exchange's Local Advisory Committee. Mr. Giustra holds a B.A. in Economics.
Shawn Wallace - Mr. Wallace has been involved in all aspects of the mining industry, from mineral exploration and project management, to financing, mergers & acquisitions, and corporate development. He began his career at Hunter Dickinson Inc. and, over the past 25 years, has been instrumental in building numerous high-quality mineral exploration, development and production stage companies including co-founding Cayden Resources Inc., which was acquired by Agnico Eagle Mines Limited for $205 million in 2014. He is the co-founder and former CEO of Keegan Resources Inc., which under his leadership raised more than $200 million and transacted to form Asanko Gold Inc., which recently completed Ghana's newest major mine development, with projected production of 190,000 ounces of gold per year. Mr. Wallace is a current director of Asanko Gold Inc. and the President & CEO and a director of Auryn Resources Inc.
Geoff Stanley - Mr. Stanley spent the first six years of his career as an exploration geologist with Billiton and subsequently worked in Australia as a mining analyst, principally with the Warburg Group. He transferred to New York with Warburg (which eventually became UBS) in 1994, and, in 1996, he joined Goldman Sachs Australia to launch an international mining research effort based out of New York. In 1998, he became Managing Director, Precious Metals Research for the Bank of Montreal (BMO). During his tenure at BMO, Geoff became the number one ranked analyst in the North American equity market (Wall Street Journal). While he headed up the precious metals research effort, BMO maintained a dominant position as a leading underwriter and advisor to the precious metals industry. Since leaving BMO in 2007, Geoff has been directly involved in raising in excess of $500 million in equity for companies that he has advised or with whom he has been affiliated. Geoff is an experienced company director, having served as Chairman and director of numerous resource companies. He has also chaired and been a member of numerous audit and other committees. He is a Fellow of the Australasian Institute of Mining and Metallurgy, Fellow of the Society of Economic Geologists, a past President of the New York Metals Analysts Group, and a member of numerous other industry organizations. Mr. Stanley holds a Bachelor of Science (Honours) degree in Geology, Geophysics & Physical Geography.
Peter Gianulis - Mr. Gianulis is the founder and Managing Director of Carrelton Asset Management, and was formerly a partner of Saranac Capital Management LP, a NYC-based fund spun out of the Salomon Brothers Hedge Fund Group. Carrelton Asset Management is an asset management and private equity firm specializing in small and micro-cap companies in the consumer and natural resource sector, with a particular focus on gold, silver, uranium, oil and alternative energy. Carrelton Asset Management's Horizon Fund was recognized by Barclayhedge as one of the top funds in the world in the Equity Long Biased category for the three-year period from July 2007 to July 2010. Mr. Gianulis holds a B.S. in Quantitative Economics from the University of California at San Diego and an MBA in International Finance from Cornell University.
Michel Jebrak - Mr. Jebrak is one of the most recognized French economic geologists. He is a founding director of The Diversification of Exploration Investment Partnership (SIDEX Limited Partnership), a provincial government investment fund that has provided funding to more than 100 junior mining companies engaged in mineral exploration in Quebec. He is a specialist in the geology of mineral resources with expertise in metallogeny and in technical and social innovation in mining. He has more than 30 years of experience in the mining industry. He has occupied various positions in mineral exploration, including exploration manager, in Europe, North America, Australia and Africa for the French and Moroccan governments and as a mining consultant for several Canadian and foreign companies. He has led exploration teams for numerous companies worldwide, particularly in Quebec. He is a global advocate for the mining industry and responsible for the development of mining and innovation policies in Quebec, France and several African countries. Mr. Jebrak sits on the board of the Canadian Mining Innovation Council. He has been President of the Science and Technology Council of Quebec and has been a professor of economic geology at the Universite du Quebec a Montreal since 1987, where he currently holds the Chair in Mining entrepreneurship. Mr. Jebrak is the recipient of the highest recognition of the Order of Geologists of Quebec, the Grand Merite Geoscientifique (2011). In 2005, he was awarded the Jean Descarreaux Prize by the Quebec Mineral Exploration Association and, in 1999, he was awarded the Hammer of Gold from the Ministry of Natural Resources. Mr. Jebrak holds two doctorate degrees, one in science and one in the geology and geochemistry of resources. He has published more than 80 journal papers and numerous books on ore deposits and innovations in the mining industry.
About Columbus
Columbus is a Canadian based gold exploration and feasibility study stage company with interests in mineral properties located in the Americas. Columbus is one of only two metals and mining sector companies to graduate from the TSX Venture Exchange to the Toronto Stock Exchange since 2014. In 2015, it was selected from a peer group of some 1,200 mining companies as a 2015 TSX Venture 50 company - a ranking of the top 10 performing companies (Mining) in each of the five major industry sectors that make up the TSX Venture Exchange. It was also named to the 2015 OTCQX® Best 50, a ranking of the 50 top performing companies traded on the OTCQX Best Marketplace.
Proxy Solicitation
Proxies for the Meeting will be solicited by or on behalf of Columbus pursuant to an information circular that will be mailed to all shareholders and filed on SEDAR in advance of the upcoming Meeting.
Columbus has retained McMillan LLP as its legal counsel and Laurel Hill Advisory Group as its proxy solicitation firm.
Forward-Looking Statements
Certain statements contained in this press release constitute "forward-looking information" as such term is defined in applicable Canadian securities legislation. The words "may", "would", "could", "should", "potential", "will", "seek", "intend", "plan", "anticipate", "believe", "estimate", "expect" and similar expressions as they relate to Columbus, the intentions of Columbus, and the success of Columbus, are intended to identify forward-looking information. All statements other than statements of historical fact may be forward-looking information. Such statements reflect Columbus' current views and intentions with respect to future events, and current information available to Columbus, and are subject to certain risks, uncertainties and assumptions. Material factors or assumptions were applied in providing forward-looking information. Many factors could cause the actual results, performance or achievements that may be expressed or implied by such forward-looking information to vary from those described herein should one or more of these risks or uncertainties materialize. Should any factor affect Eastmain in an unexpected manner, or should assumptions underlying the forward-looking information prove incorrect, the actual results or events may differ materially from the results or events predicted. Any such forward-looking information is expressly qualified in its entirety by this cautionary statement. Moreover, Columbus does not assume responsibility for the accuracy or completeness of such forward-looking information. The forward-looking information included in this press release is made as of the date of this press release and Columbus undertakes no obligation to publicly update or revise any forward-looking information, other than as required by applicable law.
For further information, please visit www.UnlockEastmainPotential.com.
Contacts:
Columbus Gold Corp.
Robert Giustra
(604) 638-3944
1-888-818-1364
www.columbusgold.com

Columbus' proxy solicitation agent:
Laurel Hill Advisory Group:
North America Toll Free: 1-877-452-7184
Collect Calls Outside North America: 416-304-0211
assistance@laurelhill.com


Powered by