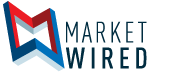 Cobra Electronics Launches Newest, Most Advanced Drive HD Dash Cam Offering GPS Embedded in Every Recording for Added Safety and Assurance

/EINPresswire.com/ -- CHICAGO, IL -- (Marketwired) -- 03/22/16 -- Cobra Electronics, held by Cedar Electronics and the leading designer and marketer of award-winning automotive, mobile and consumer electronics, today announced the launch of its newest and most advanced CDR 875 G Drive HD™ Dash Cam. This model marks the latest addition to the company's award-winning Drive HD Dash Cam series that caters to the growing demand and awareness for added in-car safety, and assisting in documentation of any driving or roadside event.
As the top model in the series, the CDR 875 G includes internal GPS that embeds precise time and location information into every recording. When played back on a computer, Cobra's Drive HD Player shows your route and location on a Google map along with speed, compass and GPS information. Bluetooth® integration allows for connection to the Cobra iRadar® Community, which provides real-time alerts to upcoming speed and red light cameras, live police locations and shared radar alerts with other iRadar® users.
Like Cobra's previous CDR models, the CDR 875 G offers recording in 1080P full HD video, eight GB MicroSD memory card, continuous loop recording, two-inch LCD screen, ultra-wide 160-degree lens and a G-Sensor, which triggers automatic recording and permanently protect clips if a sudden impact is detected. Additional features include a Parking Mode for visual event recording while a vehicle is parked, snap shot for still photography, action cam mode to free the camera from the confines of a windshield and a quick-release mount.
The CDR 875 G is available now at Cobra.com for retail price of $179.95.
About Cobra Electronics
Cobra Electronics is a major brand of Cedar Electronics, a leading global supplier of mobile and consumer products. Cedar Electronics possesses a strong brand portfolio including Escort, Beltronics and Cobra Electronics. Leveraging its leadership position in the radar detector and Citizens Band radio categories, Cobra Electronics has aggressively grown both domestically and internationally with an ever-expanding family of automotive products that include dash cams, power inverters, portable jump starters, and more. Cobra Electronics has sales and marketing operations in North America, South America, Europe and China. To learn more please visit www.cobra.com. Follow Cobra on Twitter at www.twitter.com/CobraElectronic and Like Us at www.facebook.com/CobraElectronics.
Media Contacts:
Rebecca Kufrin
Skyya Communications
(952) 746-1309
Email Contact

Chris Kooistra
Cobra Electronics
(773) 972-0691
Email Contact


Powered by