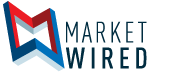 Evolving Systems Appoints Matthew Stecker to Board of Directors

/EINPresswire.com/ -- ENGLEWOOD, CO -- (Marketwired) -- 03/18/16 -- Evolving Systems, Inc. (NASDAQ: EVOL), a leader in real-time activation, analytics and marketing for connected mobile devices, today announced that Matthew Stecker has been appointed to its Board of Directors and to the Board's audit and nominating and governance committees, effective March 17, 2016. Stecker, 47, fills a vacancy created by the departure of John Spirtos on March 4, 2016.
Stecker brings to Evolving Systems proven experience as a technology executive and telecom policy advisor to the US government. He currently serves as Chairman of the Board of Live Microsystems and as Director, Chair of the audit committee, and member of the compensation committee of MRV Communications.
Stecker's executive experience includes assignments in the telecommunications and technology sectors. He was most recently Vice President of Mobile Entertainment for RealNetworks, where he oversaw the SMS interoperability business. Previous assignments include CEO of Livewire Mobile, Vice President at telecommunications consulting firm TMNG and CTO of Smartserv Online. Stecker began his career with NeXT Computer. He holds a BA degree in political science from Duke University and a Juris Doctor from the University of North Carolina School of Law.
"We are pleased to welcome Matthew as a member of the Evolving Systems Board of Directors," said Thad Dupper, Chairman of the Board. "He is an accomplished executive with an impressive background in the telecommunications industry as well as an experienced public company director. We look forward to his contributions to the Evolving Systems board."
About Evolving Systems®
Evolving Systems, Inc. (NASDAQ: EVOL) is a provider of software and services to 75 network operators in over 50 countries worldwide. The Company's portfolio includes market-leading subscriber service, SIM card and mobile broadband activation of connected devices and real-time analytics and marketing solutions to monetize mobile network services and consumer behavior. Founded in 1985, the Company has headquarters in Englewood, Colorado, with offices in the United States, United Kingdom, India, Malaysia and Romania. For more information please visit www.evolving.com or follow us on Twitter http://twitter.com/EvolvingSystems
CAUTIONARY STATEMENT
This news release contains "forward-looking statements" within the meaning of the United States' Private Securities Litigation Reform Act of 1995, based on current expectations, estimates and projections that are subject to risk. Readers should not place undue reliance on these forward-looking statements, and Evolving Systems may not undertake to update these forward-looking statements. For a more extensive discussion of Evolving Systems' business, please refer to the Company's Form 10-K filed with the U.S. SEC, as well as subsequently filed Forms 10-Q, 8-K and press releases and the Company's website.
CONTACTS
Jay Pfeiffer
Pfeiffer High Investor Relations, Inc.
303-393-7044
Email Contact

Evolving Systems Marketing Department
Email Contact


Powered by